Osaka – Umeda area is a center of business in western Japan. There're many luxury hotels which provide convenient access from Osaka station. The Westin Osaka, however, is actually not convenient location near Osaka station but this hotels is one of the most popular luxury hotel around there. Why? Let's explore.
Access
Umeda north yard redevelopment project is ongoing. As a first step of it, Grand Front Osaka, which was directly connected to Osaka station was open in 2015 but the north yard is still vacant. Westin Osaka is located in the other side of the yard from Osaka station.
Usually it takes 12 minutes to walk from the station, so the best solution to reach is taking a shuttle bus, of course it's complimentary. We can find buses every 15 minutes.
Let's get inside
The lobby
Interior style is mainlyJapanese modern. You know this is just "modern" Japanese, not traditional one. If you want traditional taste of Japan, it's good to choose Ryokan hotels. In Umeda area has western luxury hotel brands of Hilton, Ritz-Carton and InterContinental. These hotel has taste of western or stylish modern. So the Westin looks a bit localized.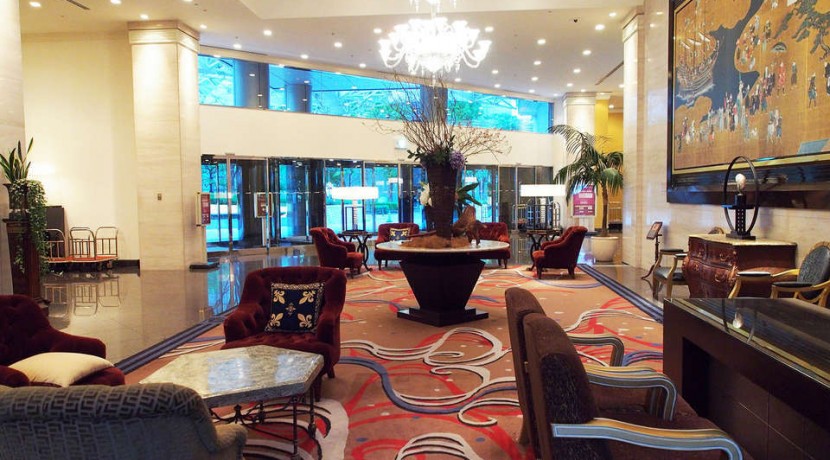 Upgraded to an executive floor room for Titanium elite benefit
The price for one night stay was around 200 USD for most affordable room. As a titanium member I got upgrade to executive room with executive lounge access. It's only 1 level upgrade but the difference is huge because executive floor locates on higher floors.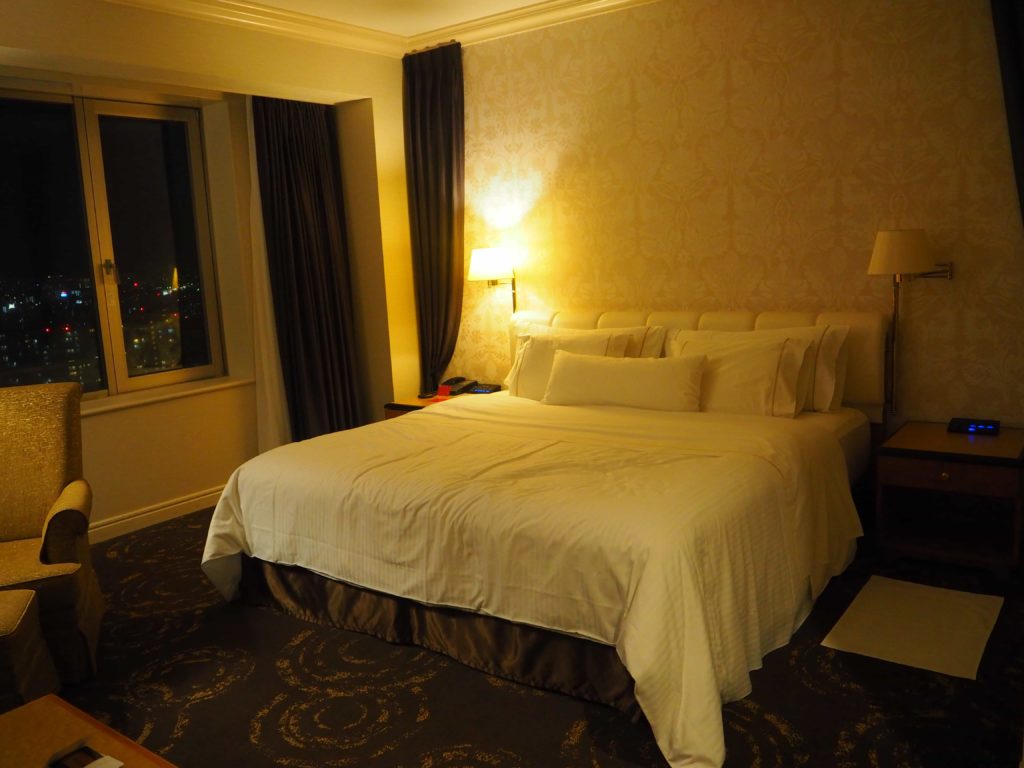 Amenities was just enough as a luxury hotel. Furniture is simple and woody torn with neutral color schemes. There's even 5 pillows, I don't use them so much though.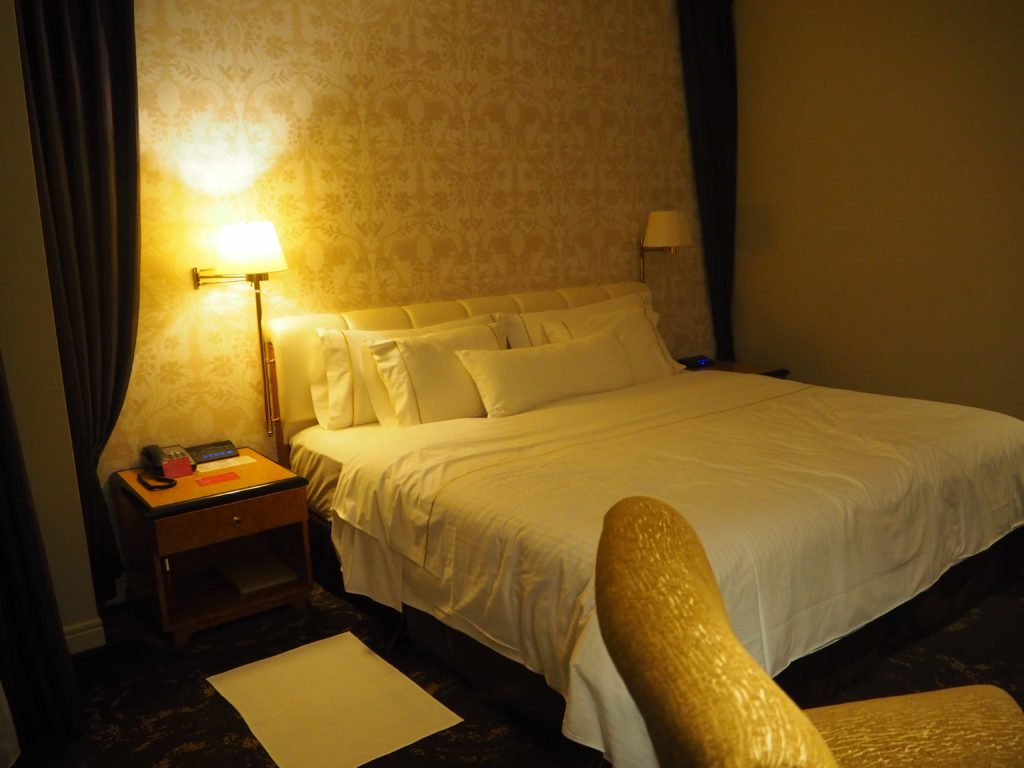 Great landscape from an upper floor
In the center of the scene you can see Yodo river which divide Osaka and Hyogo prefecture. The other side was Amagasaki city in Hyogo. In summer season if you can reserve this hotel, you would see Yodo river fireworks festival from here. But the price will be definitely high, even 1,000 USD at lowest offer at that time. This hotel provides river view (this room) and city view. From the room of city view you can see urban skyline of Umeda around Osaka station. If you like urban view, it's good way to request city view at your reservation.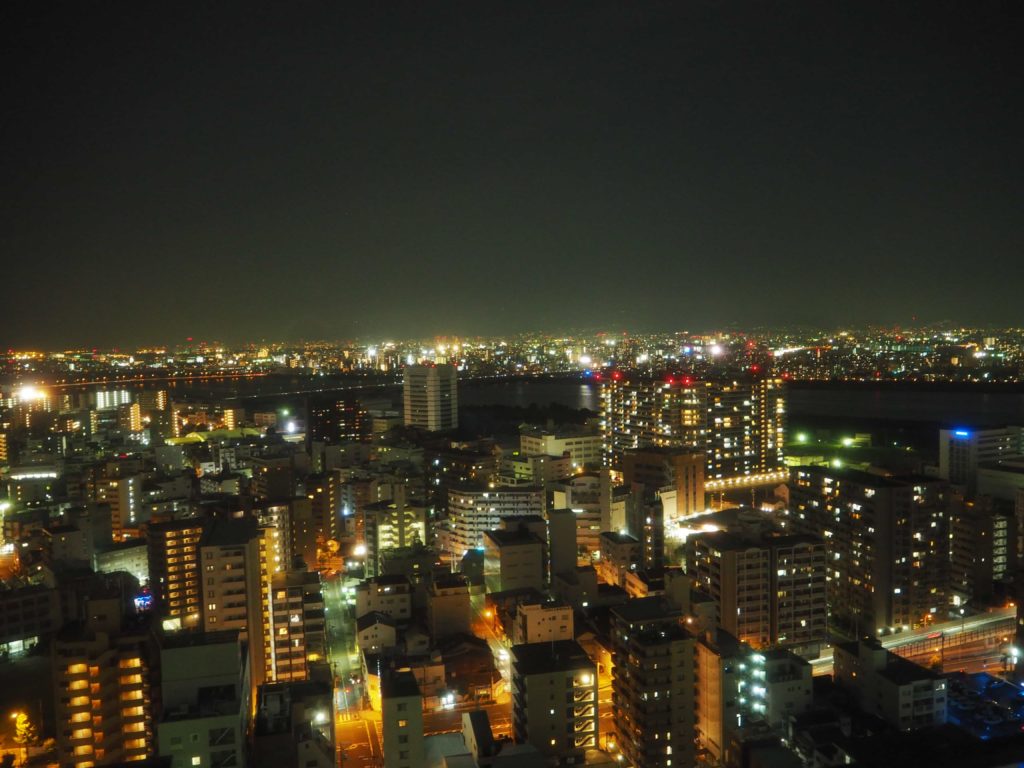 The bath room
Shower booth is separated from bath tab. The room is so wide that you can use the bath with your husband or wife. Of course it's clean and warm, you can relax after busy day for sure.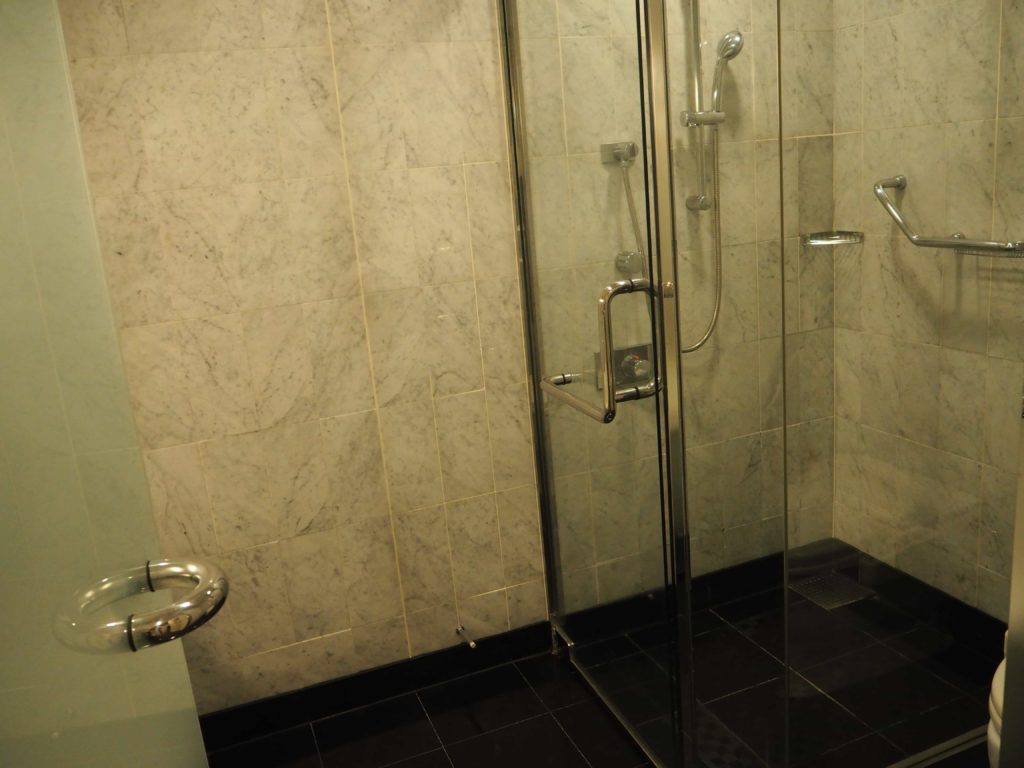 The bath tab is deep and wide. Japanese love bathing. Most of Japanese take a bath everyday not only shower. So luxury hotels in Japan usually provide wide bathtub, the Westin as well. Great job.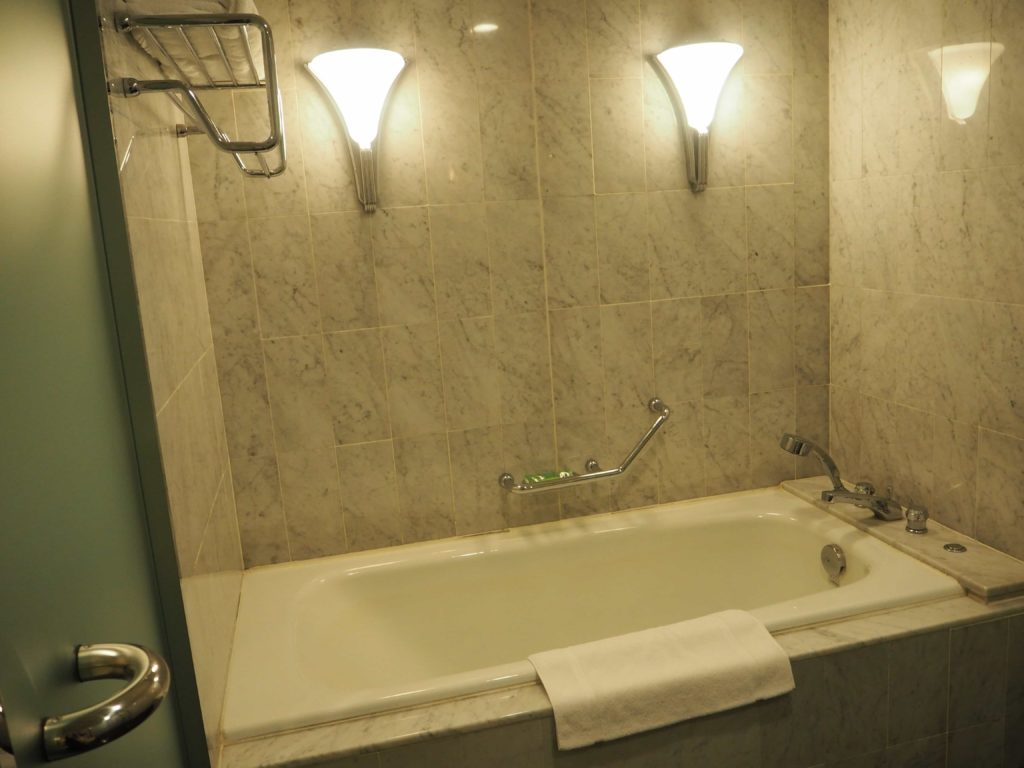 The executive lounge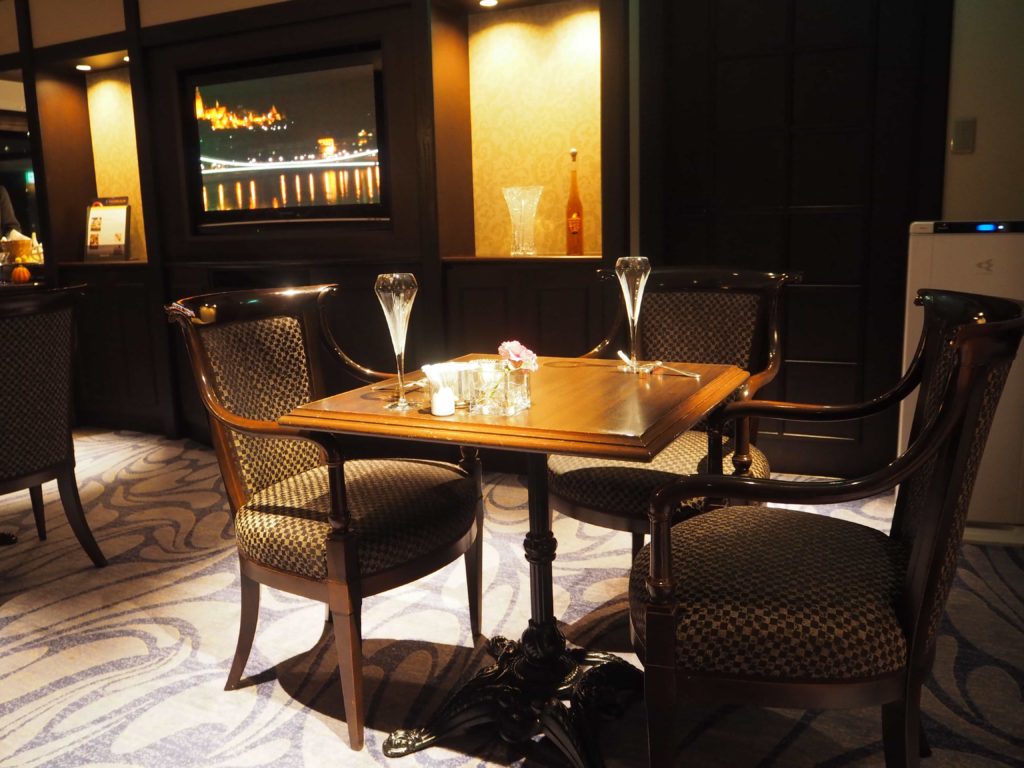 The lounge of Westin Osaka has one of the top quality in Japan. These days there's too much elite members and lounges tend to get packed. Hilton, this is you I mean. On the other hand this hotel, the lounge is usually calm. I have used several times but never I met. The atmosphere was relaxing and silent, guests are almost Japanese.
From the lounge we can see skyline of Umeda urban city, which is second largest city in Japan. Gorgeous time with sparking liquors and appetizers.
You can select foods from variety of appetizers. The taste is all good enough.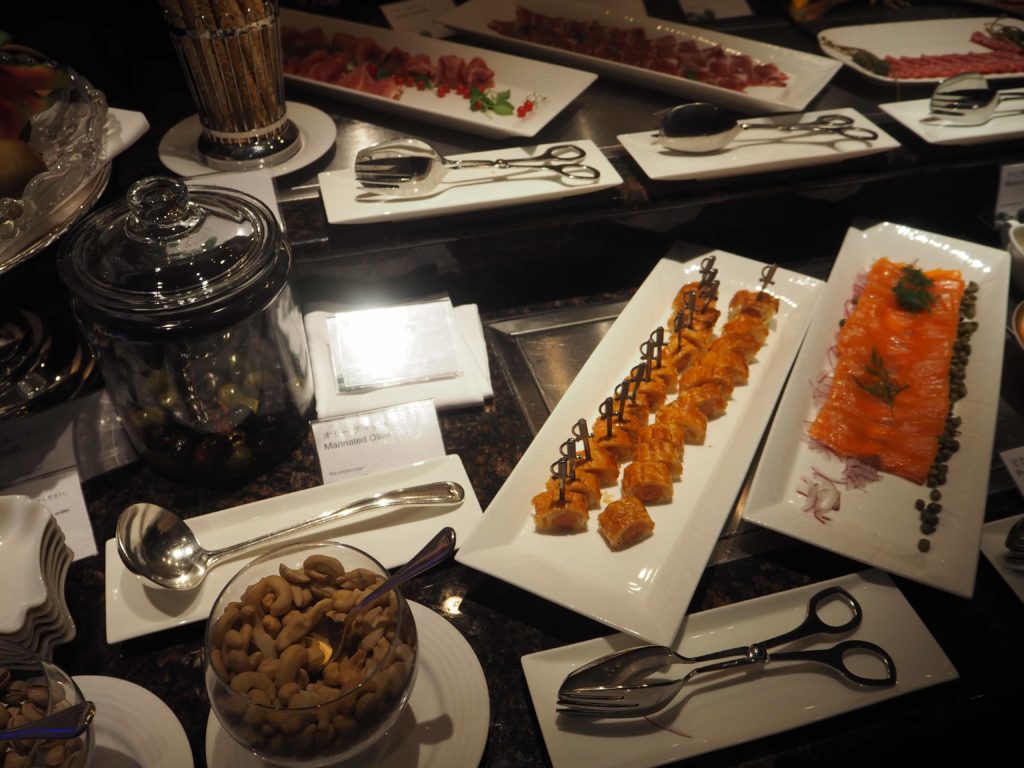 Lounge view in daytime. Guests are just limited. From 3 o'clock it's afternoon tea time. You can order drinks and desserts to your clerk.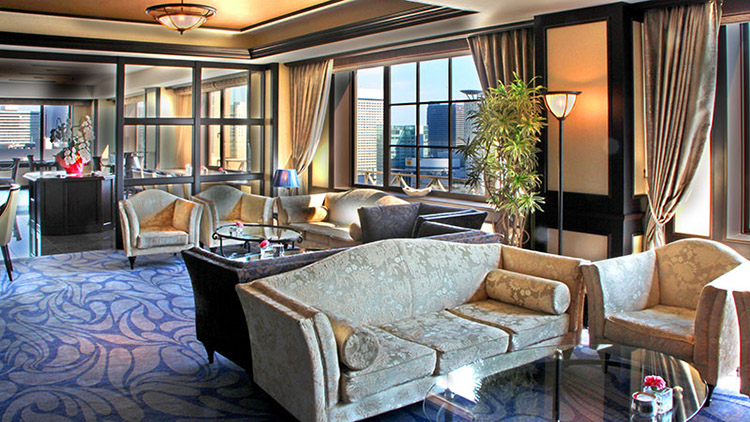 If you are a member of platinum or higher, breakfast is also complimentary. You can choose a ground floor restaurant or the lounge to take but I recommend you to take it in the restaurant because there provides way wider variety of foods.