This is a library. I have no idea who and how to take the books on the shelf upper side though. The library is located in Starfield Coex Mall, Gangnam, Seoul.
When you visit Seoul maybe you will stop by Gangnam looking for something highly sophisticated. This shopping mall is usually not crowded so it's good to charge your phone and take some rest at the library. There's a cafe, plenty of benches and also free-to-use plugs are available.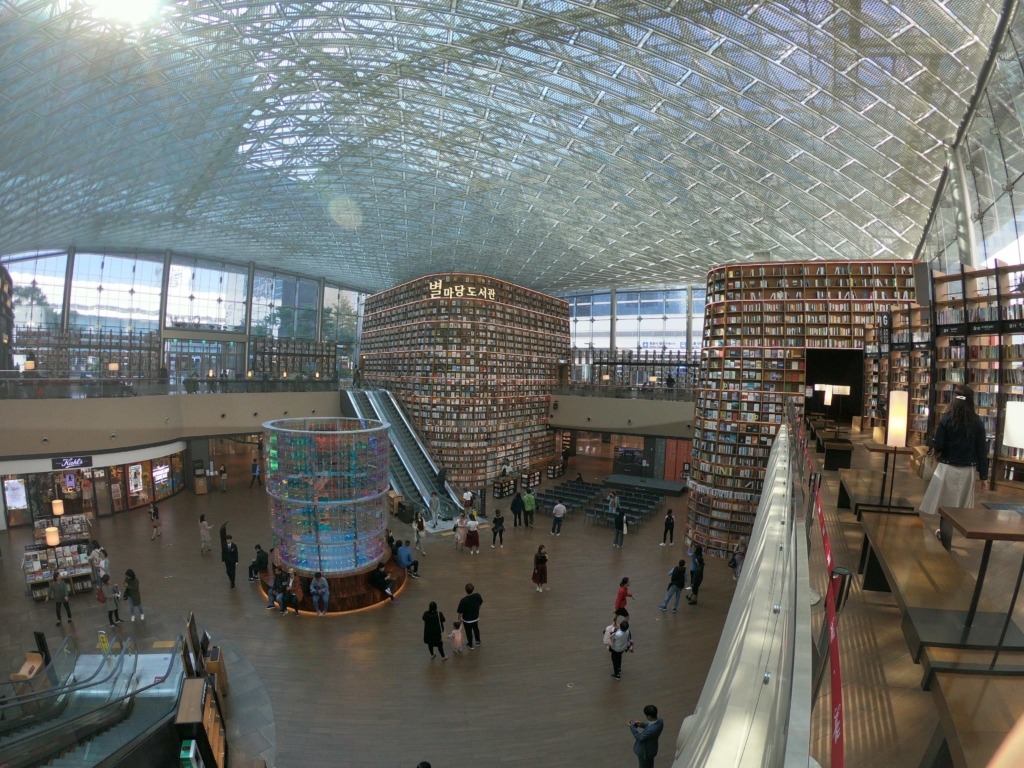 The nearest subway station is Samseong station, just 3 – 4 minutes walk from there.
When I was there big stained glass monument at the center, which sparkled with the sunlight.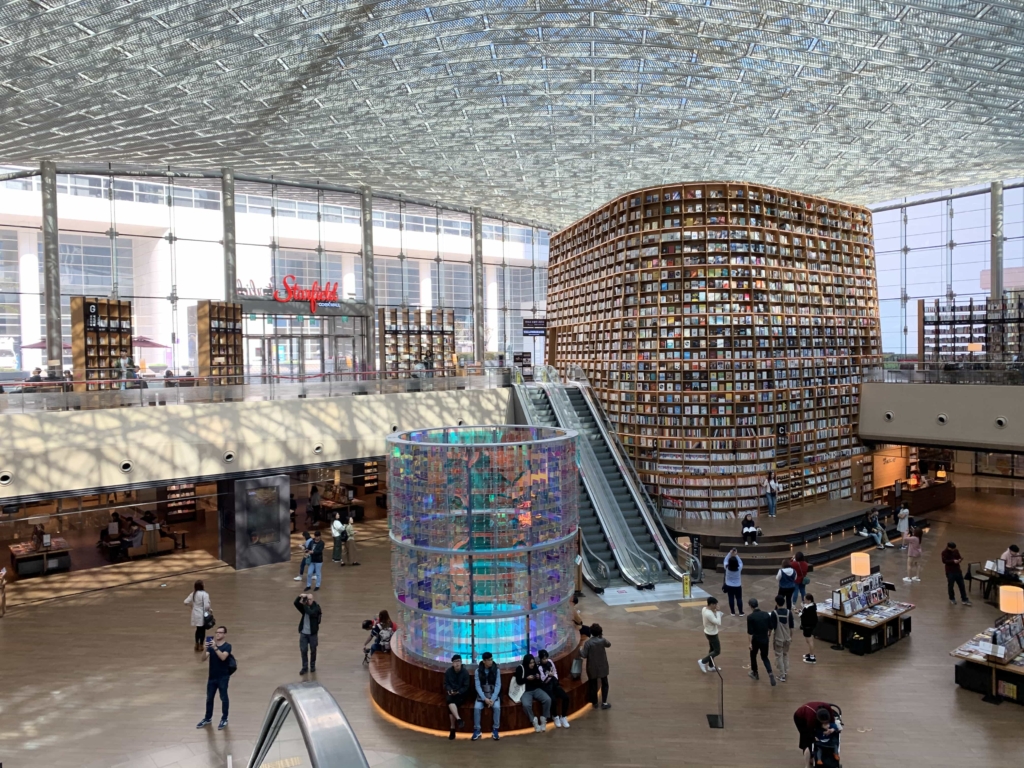 You know there's no one actually coming for seeking books. Everyone relaxed, talked, or studied theirselves in the great environment.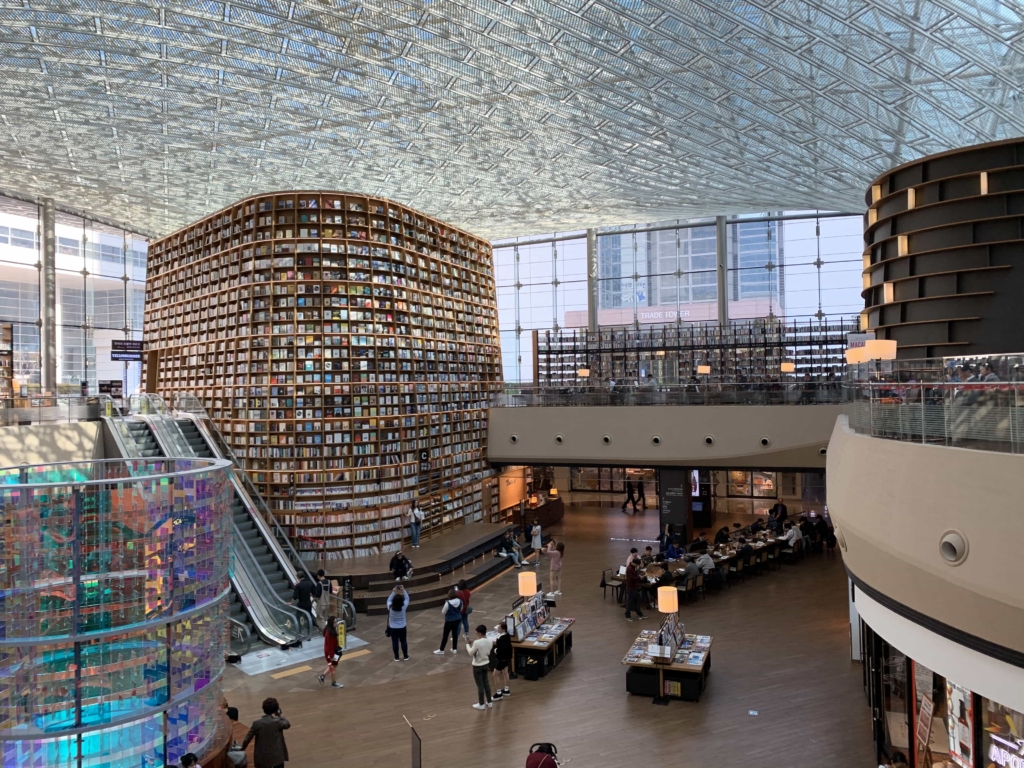 This is library but it looked welcome to take snaps.