Chic and elegant atmosphere in Kobe. It's well known for Harbor Land view and night skyline from Mt. Rokko, but actually Kitano is another chic area in Kobe. Here there are many old Western style houses which used to be owned and lived by diplomats or people from Europe countries in Meiji and Taisho era due to near distance from Kobe port.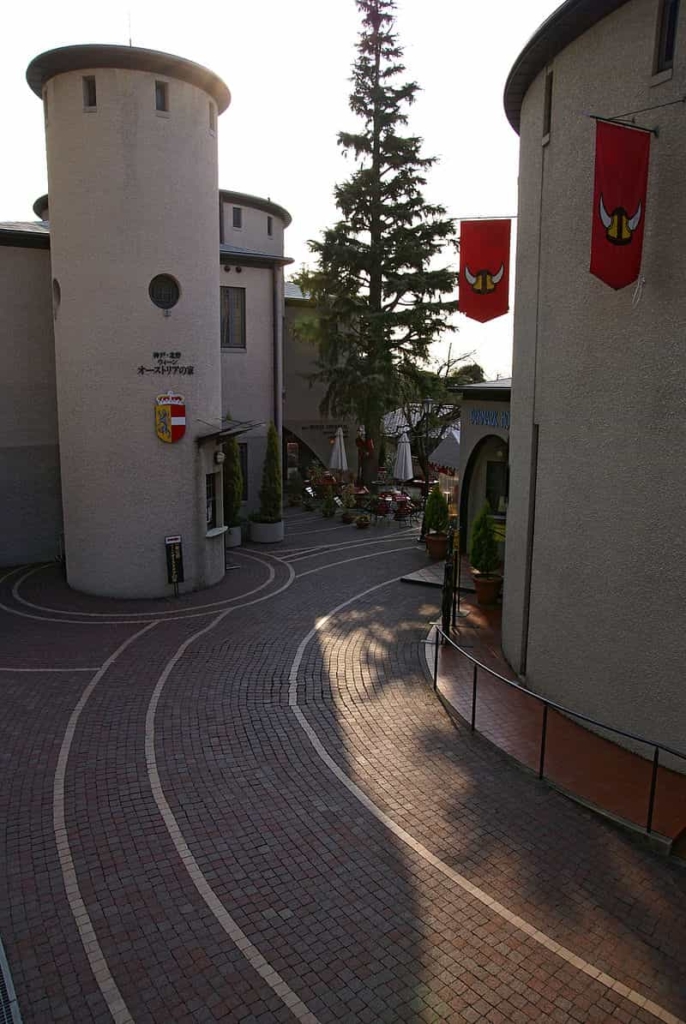 Nowadays Kitano is one of the most familiar place we can feel Taisho-Democratic roman. And Starbucks Kitano shop also use one of those houses.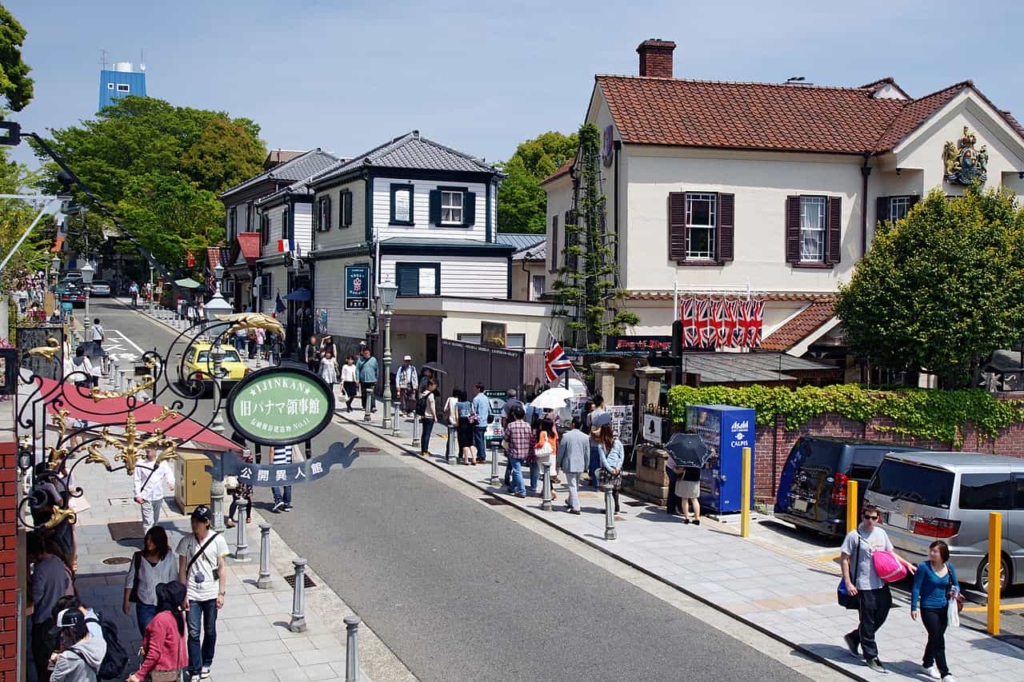 Starbucks Kitano Kobe
This house is registered as national important cultural property. The green and white look is iconic and matches to branding image also.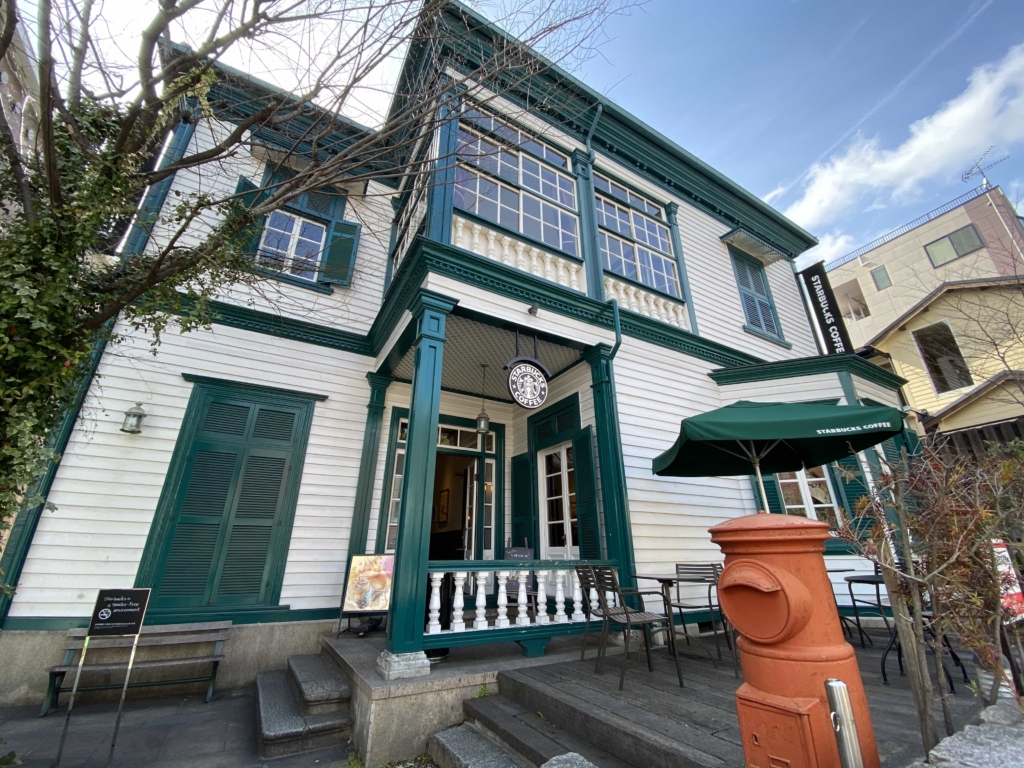 Inside the house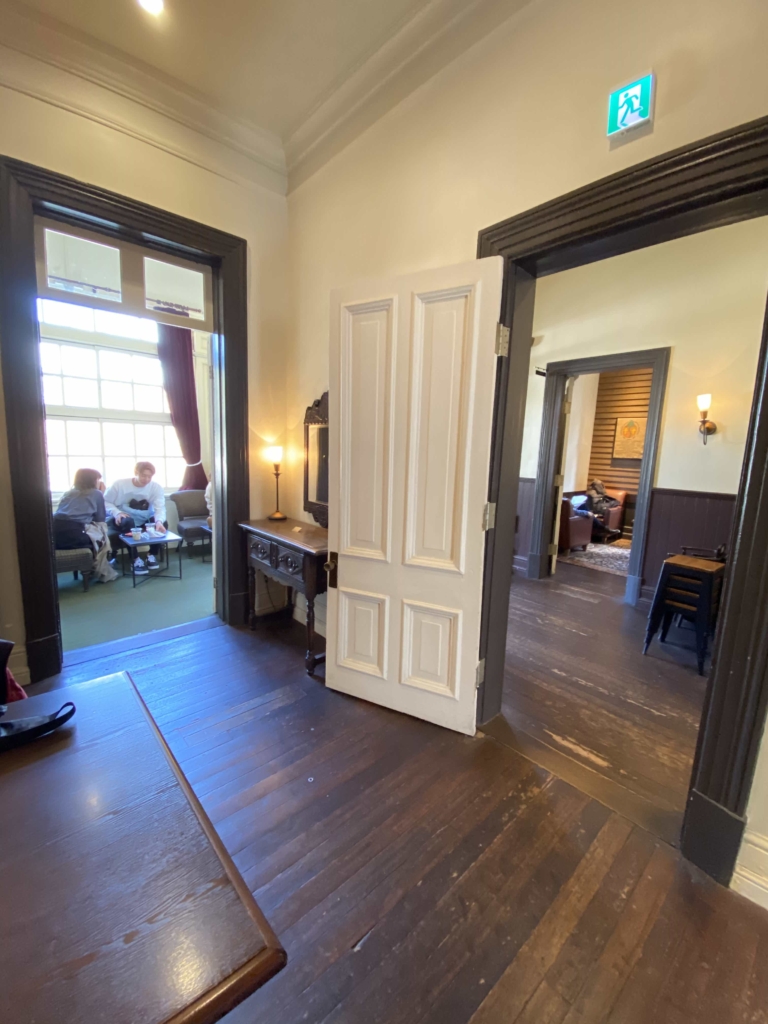 The space is not large, but there're usually not so much crowded. Pictures on the walls, old fashioned furnitures, you can enjoy Taisho-era's modern in cozy manner.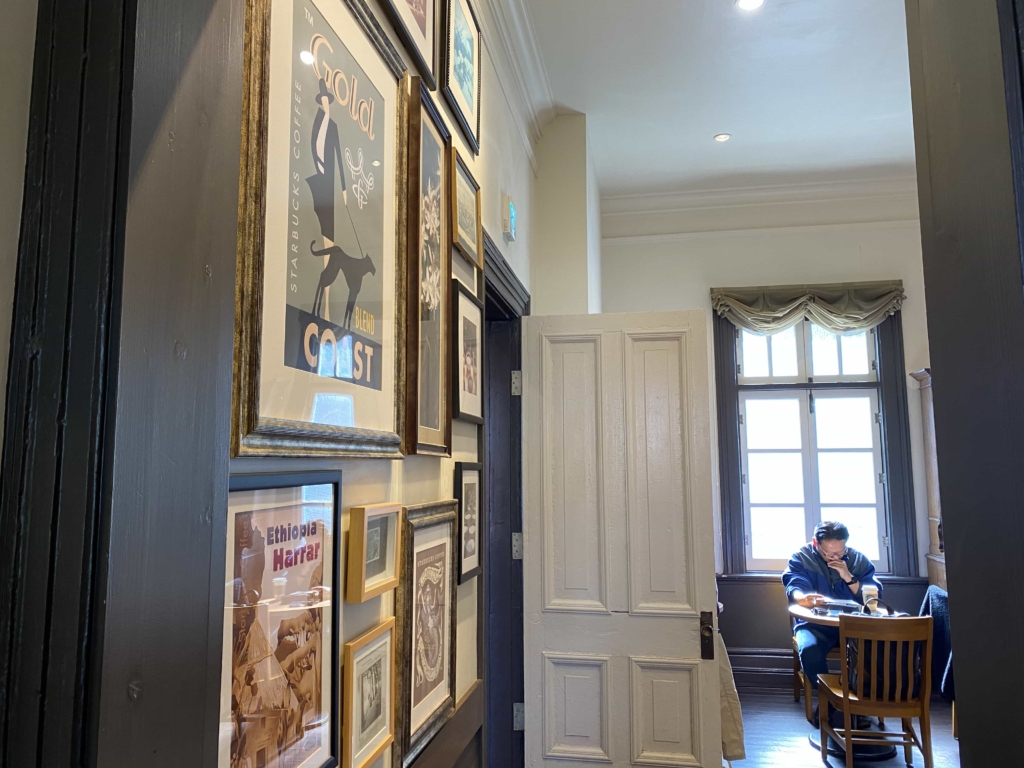 Access
Walk in 15 minutes from Sannomiya Station, which is the main train terminal in Kobe. Starbucks Kitano is on just entrance of Kitano area. After few minutes walk heading the mountain from the Starbucks you will see many Western houses of Kitano.