Yoshoku is Japanese style Western foods, originally matured in Japan before WW2. Of course it's inspired from Western foods, but the taste and look is localized in Japan. These days the menu has been almost fixed, like; hamburg, Napolitano spaghetti, pilaf, croquette, Hayashi-rice or beef curry. Matsumotoro is one of the restaurants which has the longest history offering Yoshoku. Her Majesty the Empress in her youth often used this restaurant for lunch.
I can recommend this restaurant for tourists lunch because;
Great environment – in Hibiya Park
Accessibility – Close to Tokyo station
The taste would be popular with various people
Lunch menu
If you use the restaurant as your lunch, it's good to order a plate set. You can choose sauce for the omelette rice and 3 side dishes from hamburg, creamy croquette, shrimp fly or fried fish.
The signature dishes are Hayashi-rice and omelette rice. Yes, then the combination of omelette rice + Hayashi sauce is even better to choose.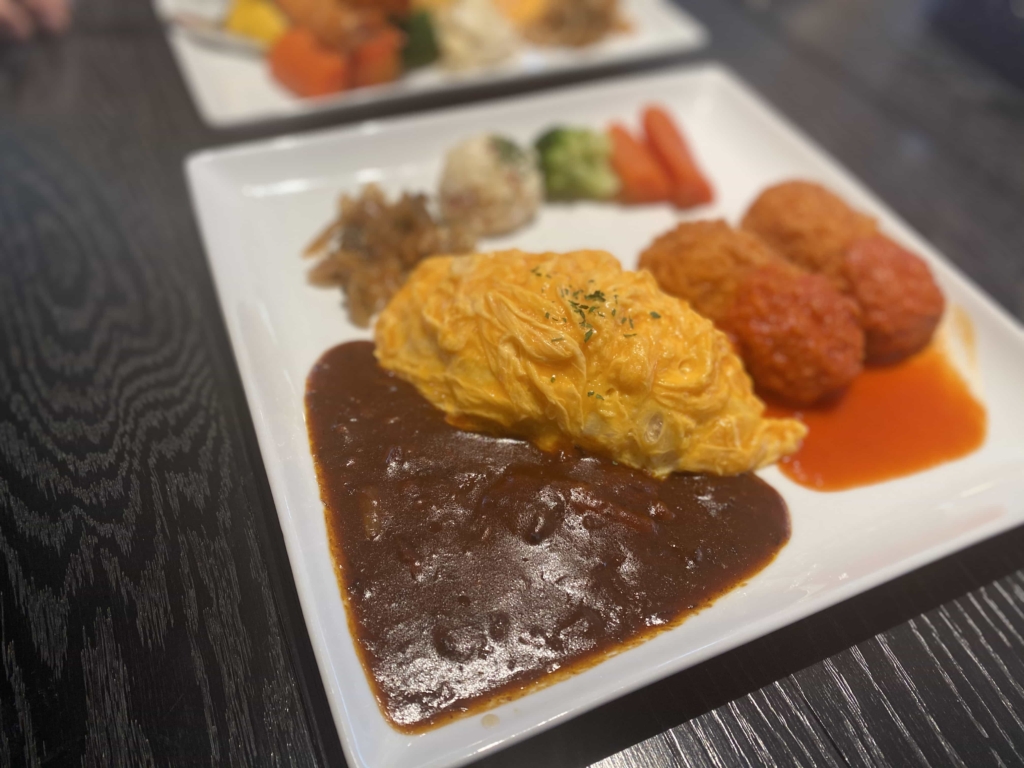 Location and environment
In Hibiya Park
Tokyo's Hibiya Park is like New York's Central Park, the scale is way smaller though. At least the role in the urban is same as it. It's located just besides Marunouchi Tokyo, which is very central area of Japanese capital. Matsumotoro is located in just the center of the park.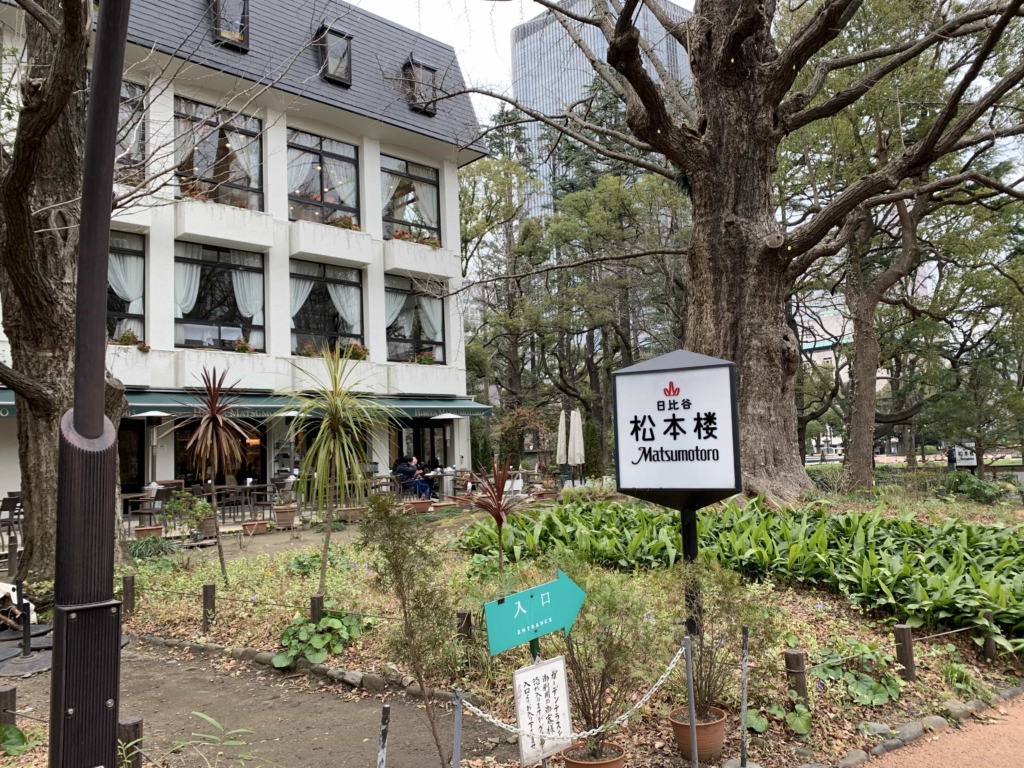 The restaurant is surrounded by woods and has silent mood. You can escape from bustle of the urban in a while…