Okay if you want to buy some souvenir in Taipei, pineapple cake of Okura Prestige Taipei would be one choice. Since its cute style and small packages in it, it's suitable for separate distributing.
Visual and appearance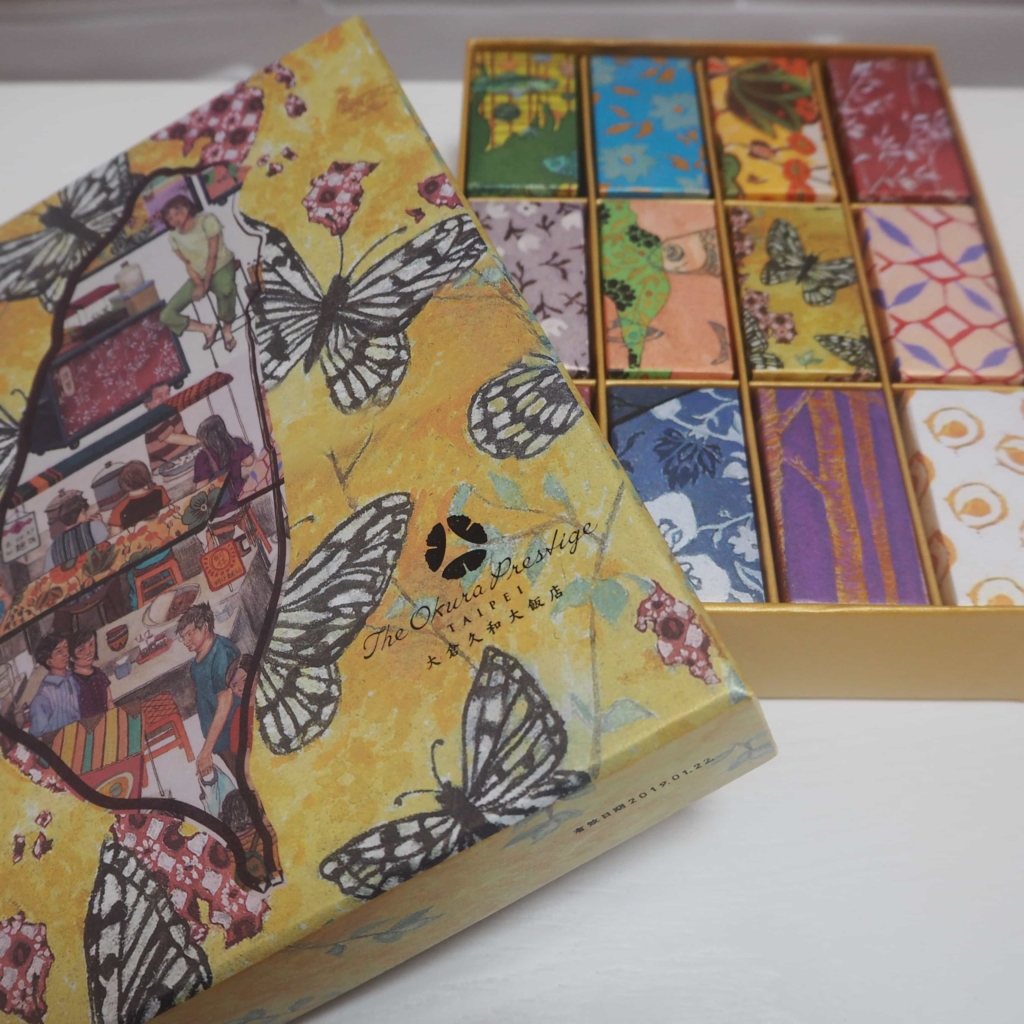 Visual is the (only) highlight of this sweets. You may know pineapple cake itself is not bad, but in terms of Okura's one the package is super elegant. It's kind of Taiwanese-Japanese mixture. Since Okura is a Japanese luxury hotel chain, you can feel a bit of Japanese texture from the design of the boxes.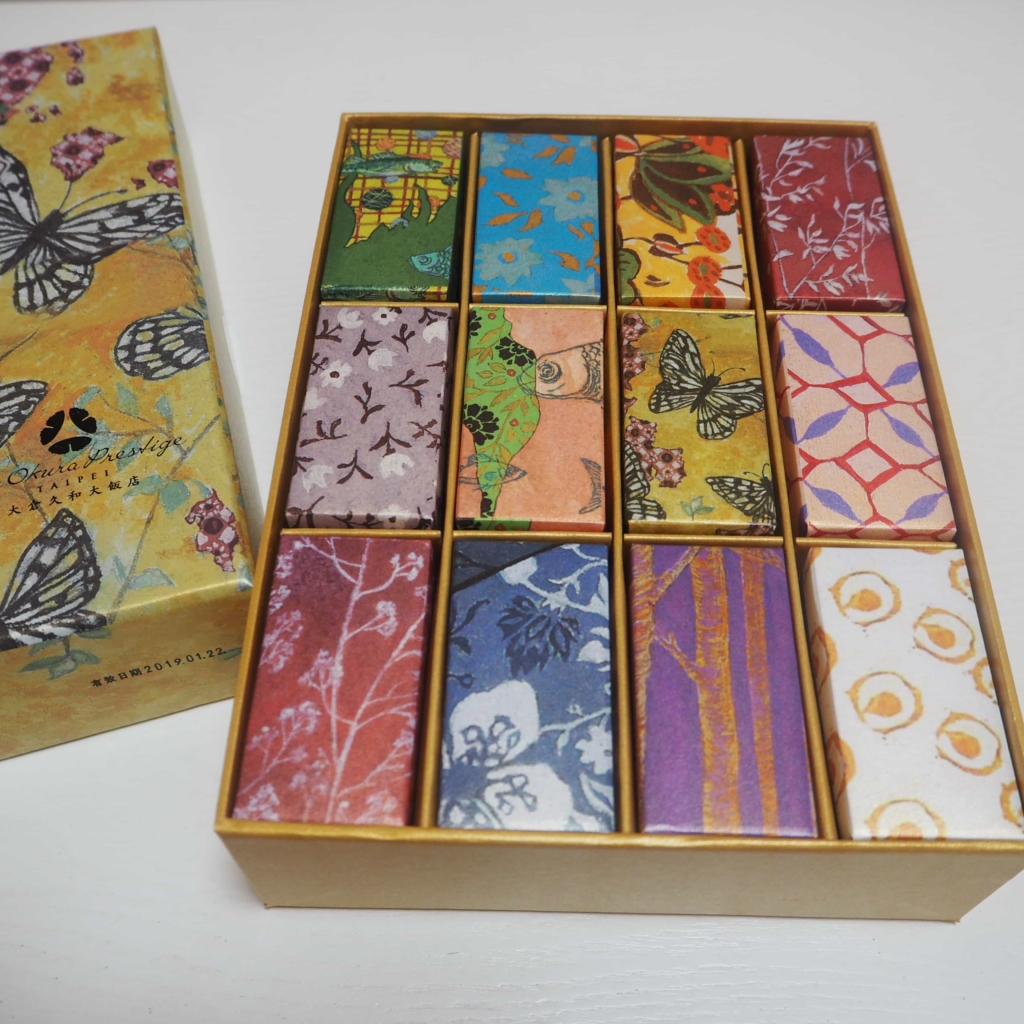 Different motifs on every pack. They looks like Hanafuda but more gorgeous. By the way I like things which are small and square with heavy. This product completely meet the conditions. It's miracle.
Price is 500 TWD for 12 pieces or 800 TWD for 20 pieces. I recommend 12 pieces one because of the proportion of looking.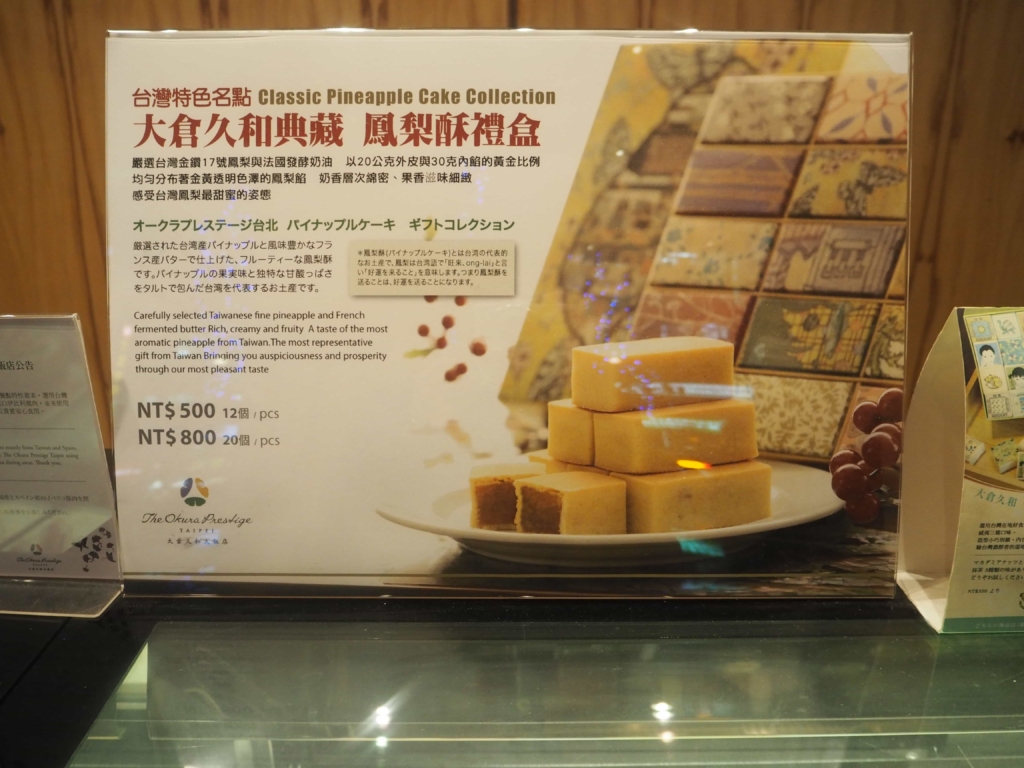 The products are sold at the bakery "The Nine" in Hotel Okura Prestige Taipei. Of course you don't need to stay in the hotel to buy them.
Bakery "The Nine" in Okura Prestige Taipei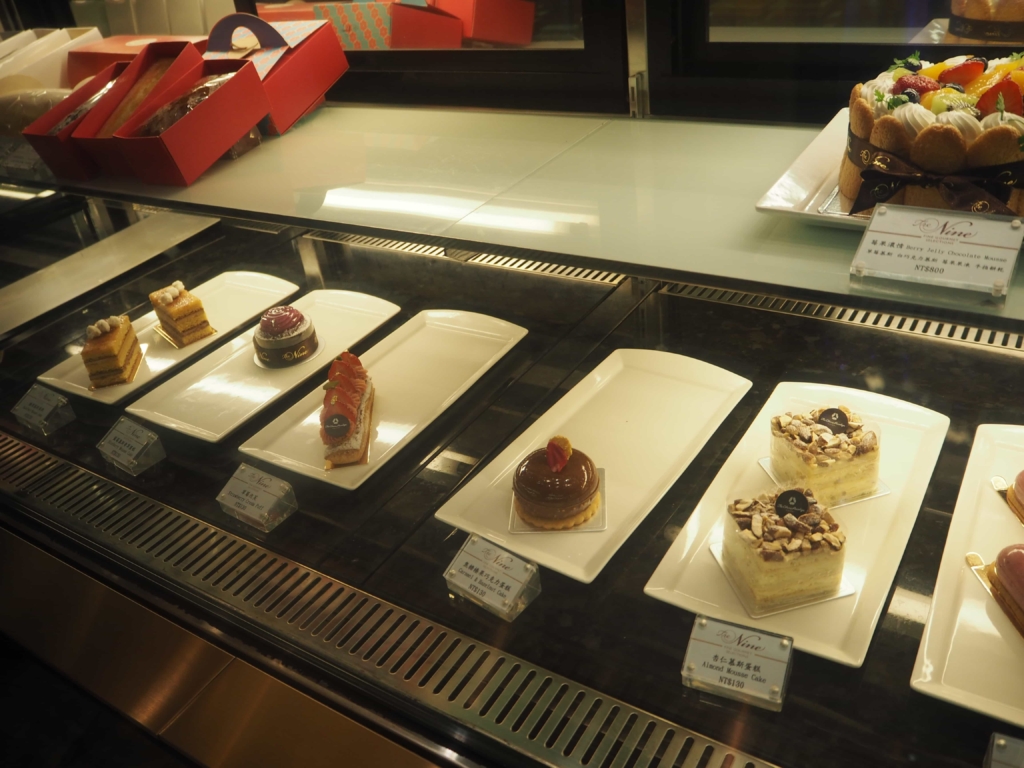 The bakery is located in the hotel, offers some sweets and some souvenir. The other recommendation is nougat, which has also Taiwanese-Japanese style of packages.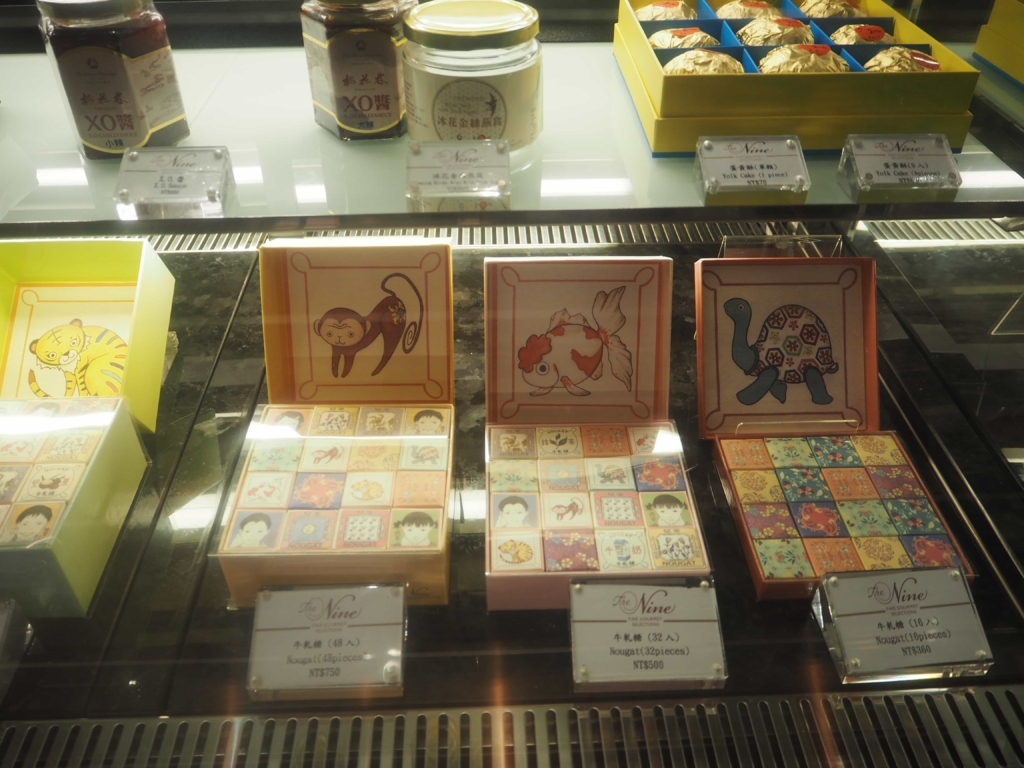 Tips
You should call the bakery before you visit and make sure if they are still in stock. In my case I called around 4 pm and found just a little left so I rushed to Okura super quickly. Operators seemed to be able to use English, Chinese, Japanese and Korean.
Location and general information
TEL: +886 (2) 2181-5138
Open hours: 10:30 am – 8:00 pm