If you stay in Yokohama or Western Tokyo, better get out your hotel at night and go walking in Yokohama. I will present you great walking path in this article with some pictures – urban skyline of the future. After walking I bet you will realize you will have taken tons of photos…
Walking course
Total distance 3.7 km, just around for 1 hour. If you want some shortcut, skip Rinko park. This area, near the sea of Yokohama, is named as Minato Mirai, which means the urban port of the future.
Shin-Takashima Station
Shin Takashima station is just one stop away riding on subway of Minato Mirai Line from Yokohama station. The exit B is convenient to access sea side.
Rinko public park
Great urban public park near the sea. High contrast by the buildings and woods, in silence mood. Only you can hear is sound of waves.
Actually this park is more fascinating in the morning or afternoon. That's why you can skip here if you want to save your energy.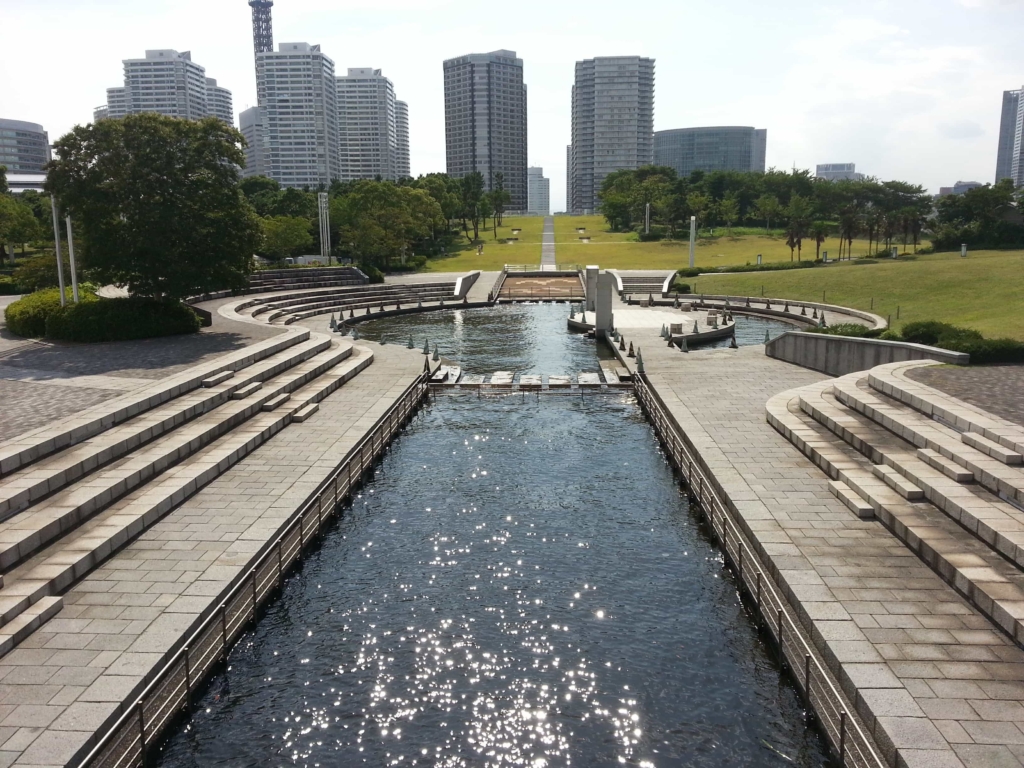 Walking along with the street
The street from Rinko Park to red brick warehouse is a just neat urban street. Traffic is a few and quite safe, you can enjoy walking with seeing modern Japanese city view.
Yokohama red brick warehouse
This facility would be one purpose of this walk. Yokohama red brick warehouse is a heritage of modernization, built in 1859 for port warehouse, and former there's headquarters of GHQ after WW2.
After sunset the buildings are lighted up, which color is very beautiful and fascinating.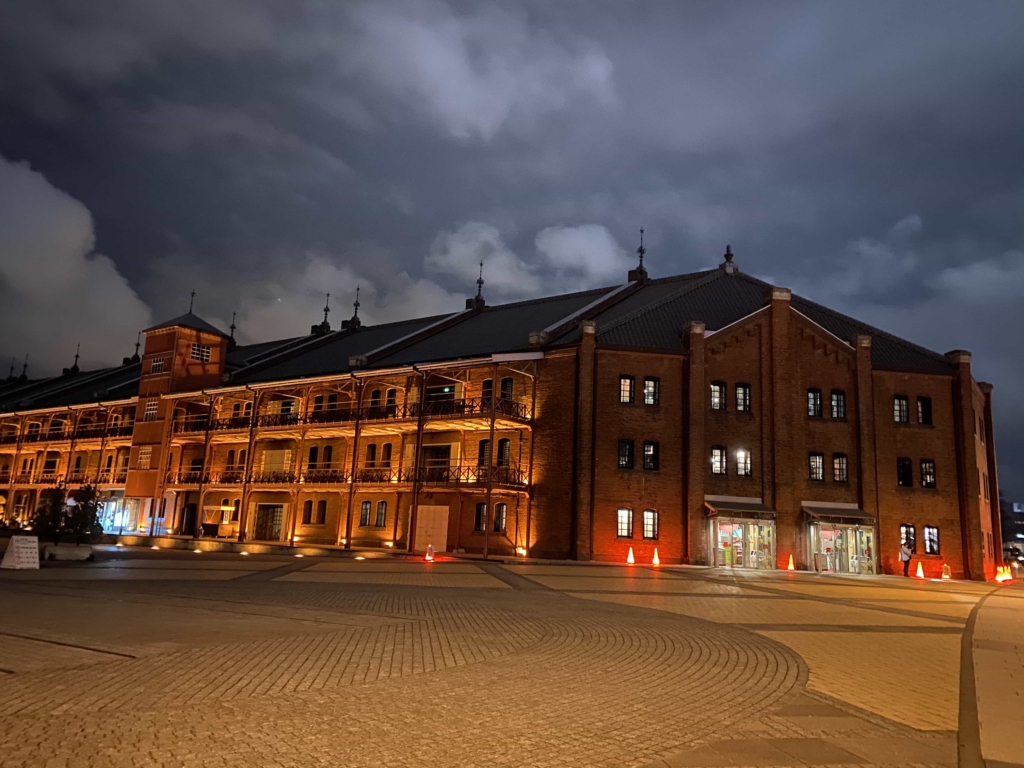 Kisha-michi Bridge
Here's the highlight of the walk. Actually the warehouses are on a small island, so you need to take one more bridge to return back, which is Kisha-michi Bridge. On the bridges you can enjoy big panoramic urban view with sea and river.
The tall square-shape building is Yokohama Landmark Tower, former was the tallest building in Japan. The illuminated house is a cafe and Anniversaire church for wedding. If you still want to walk, it's good to walk around the house. Everything is neat, beautiful and since there would be just a few people, you can enjoy your own space to walk.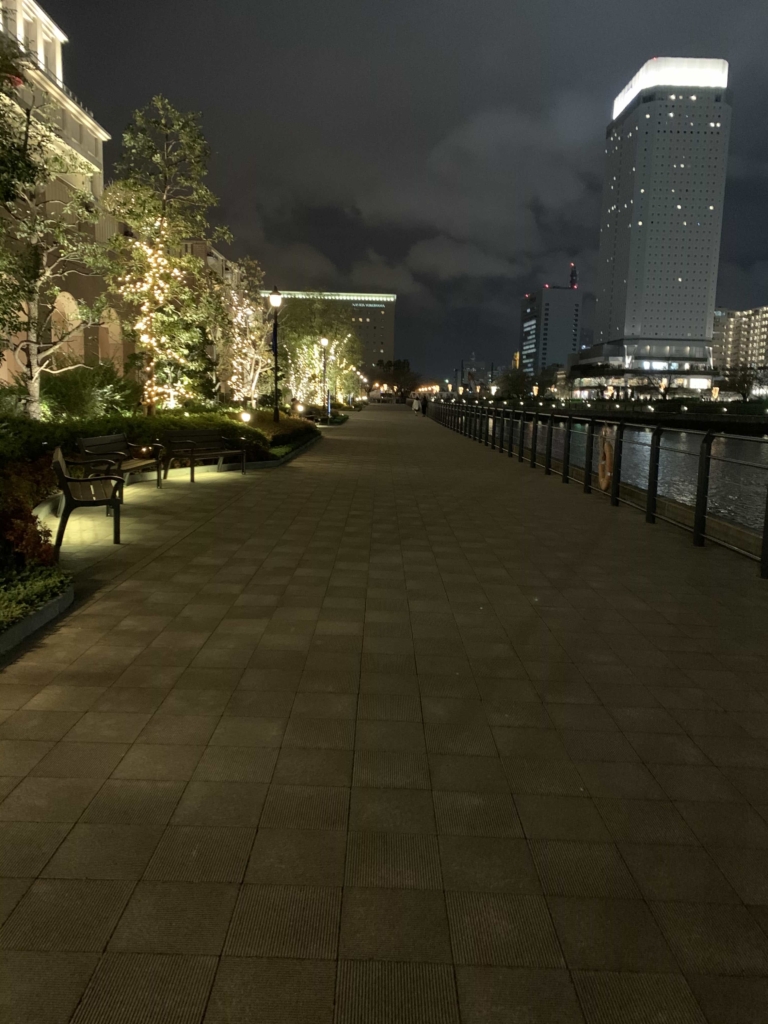 JR Sakuragicho Station
This station has JR line and subway lines so it's easy to access everywhere. In front of the station there're many shops, cafes or restaurants so you can enjoy shopping or taking some rest there.