Beautiful and elegant Japanized Western style park. Suma Rikyu Koen Park is listed on top 100 park selection in Japan. The history is not old, since 1914, but the style has been preserved as it was and renovated modern. Here I just give short review about the garden and share entrance discount coupon for foreigners.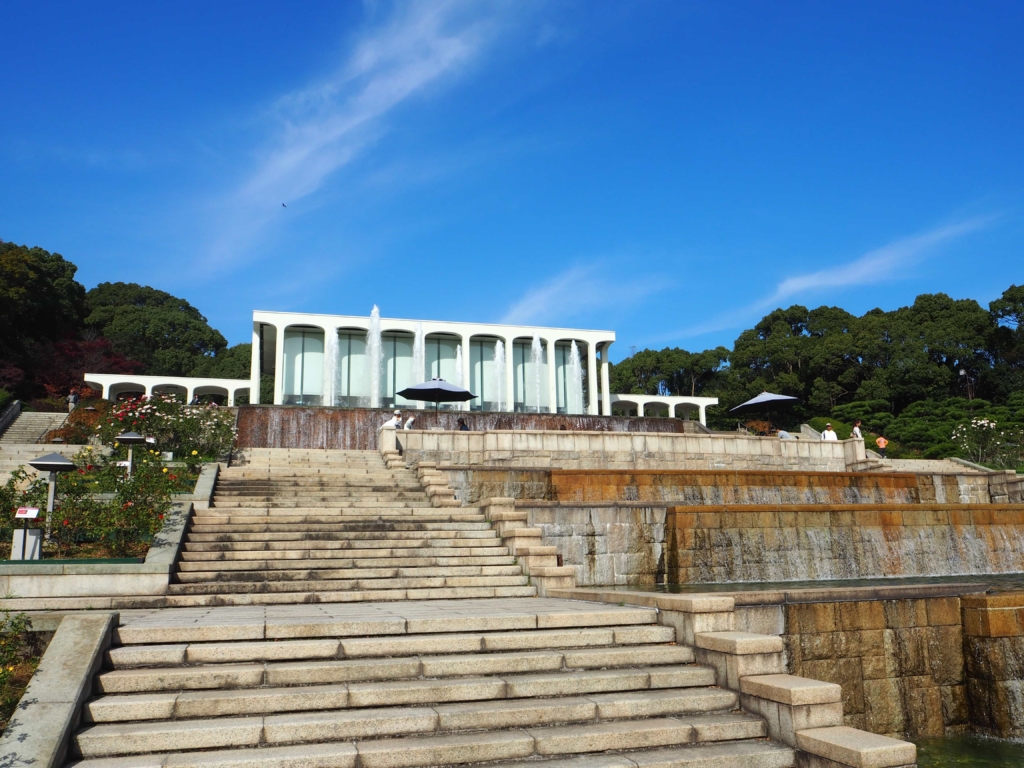 Suma Rikyu Koen Garden Park
This park consists of some areas including restaurants, fountain square, water fall, rose garden, main canal square garden, Japanese garden, sea observation deck, in 82 hectares wide. If you have enough time it's good to spend all day there but at least, you should see canal garden and Japanese garden. In Spring and Autumn rose campaign is held.
Best season of visit
The rose garden of the park is the best one in Kansai. But I especially recommend in early Winter season of November because in the season you can see Autumn leaves.
End of May
End of October – early November (pretty recommend due to the roses and autumn leaves)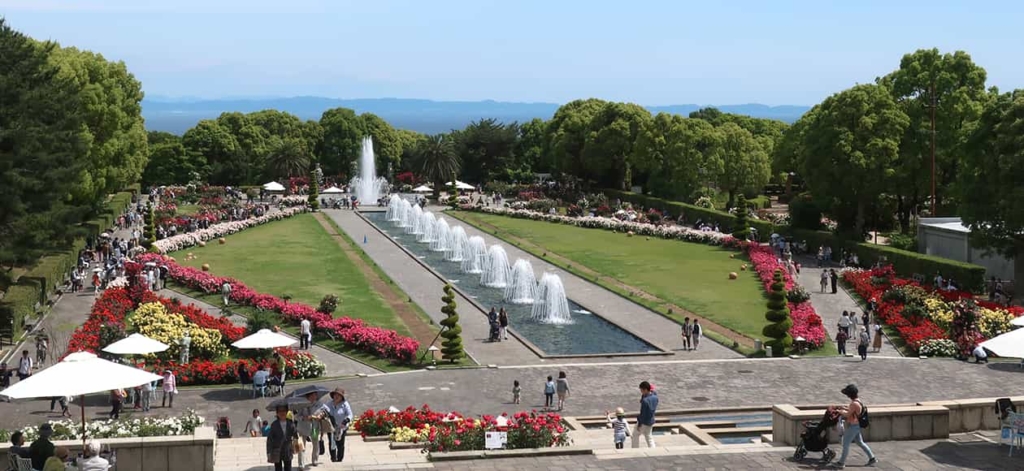 Entrance discount
The entrance fee is inexpensive. Adult – 400 JPY, Under 14 – 200 JPY. But for foreigners 20 percent discount is available with seeing this coupon.
History
This garden park was made as a second house of the emperor. Due to Kobe attacks in WW2 some facilities was lost but after the war it's been reconstructed and renovated. This garden was originally designed by Tokuma Katayama, famous for the designer of Akasaka Rikyu Garden and Hayato Fukuba, also known as the designer of Shinjuku Gyoen Park. From 1967, it's officially been opened to the public, for memorial project of the prince marriage.
Access
10 minutes walk from the nearest train station of Tsukimiyama station or Sumadera station, Sanyo/Hankyu/Hanshin Railway line. I recommend to get off the train at Tsukimiyama station if you ride from Sannomiya station. It takes 16 minutes from Sannomiya station, 27 minutes from Umeda/Osaka station.