I stayed Moxy Tokyo Kishicho for a business trip. Though this brand is not suitable for Titanium elite members, but the price is affordable in spite in Tokyo from the view point of its quality. This time I review this Japan's very first Moxy brand.
Location and overview
Since this brand is for youth, it locates just a bit far from Tokyo central area. Near the hotel there're many Japanese bars and standing food shops. Central Tokyo has Asian atmosphere no more but here in Kinshicho you can still feel of Asia. This area is popular to stay for budget travel Western people.
Elite benefits
If you are elite member of Platinum or higher, you can get two drink tickets which accept all drinks in the bar. And complimentary breakfast as well.
Unfortunately there's no executive lounge in this hotel.
Exterior and Lobby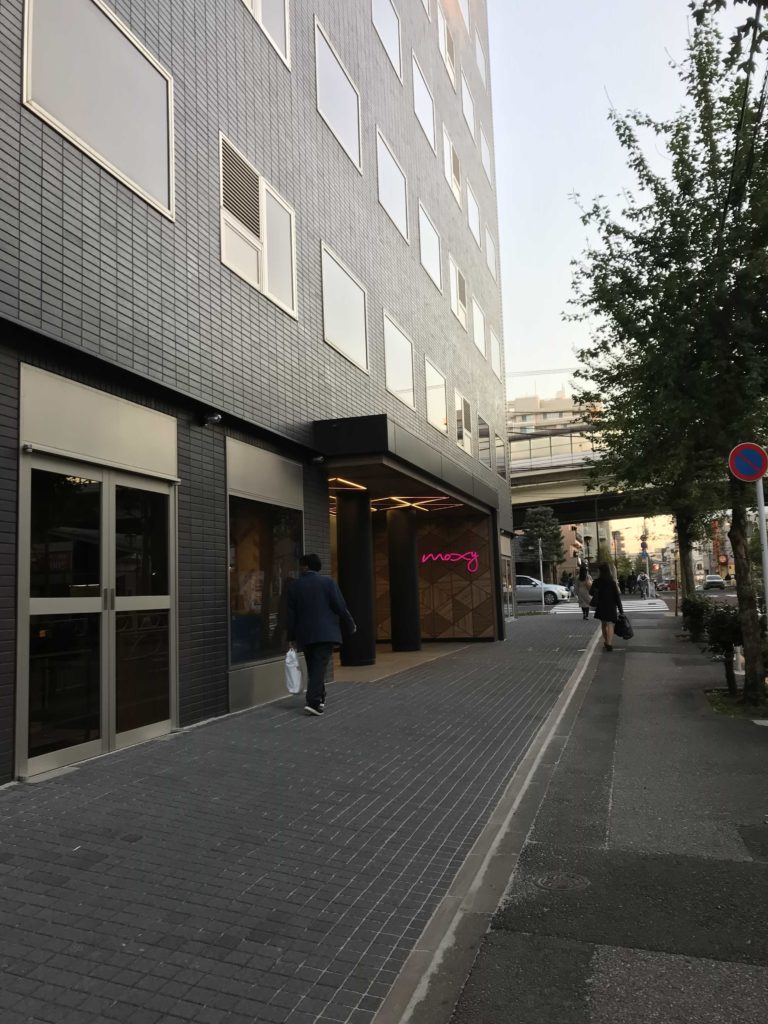 The exterior is just inorganic, like business use hotel. Including lobby there's no Marriott-like feelings.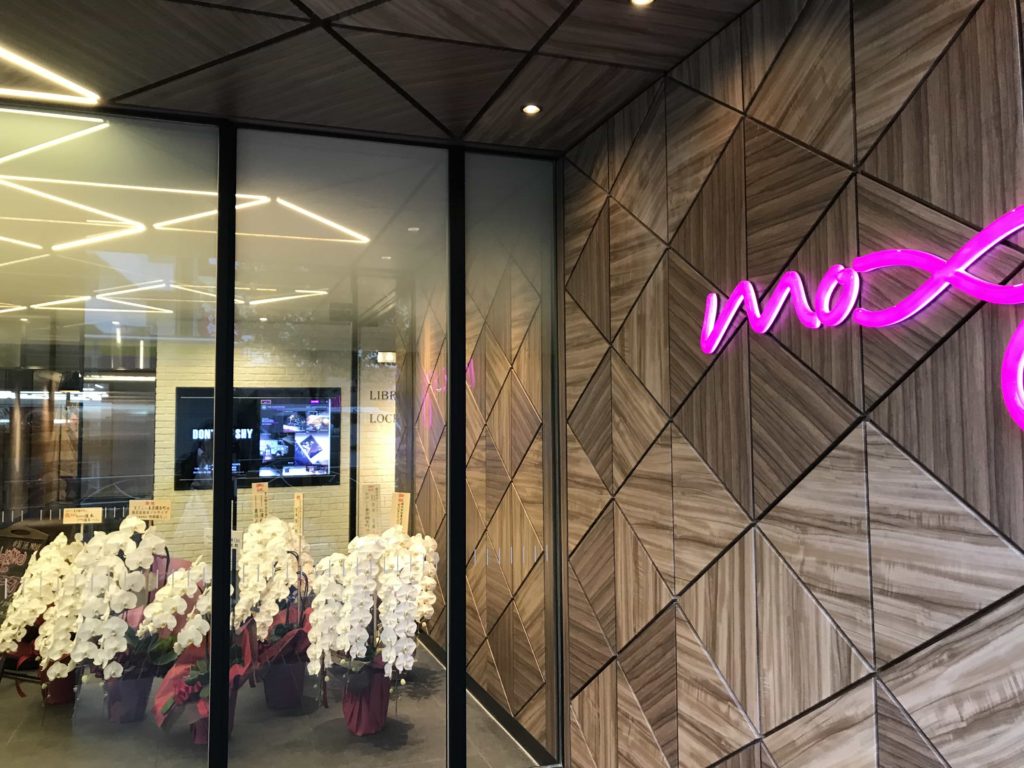 The pink neon sign is fascinating. Since the time I stayed in was just after its opening, many celebration flowers were displayed.
Lobby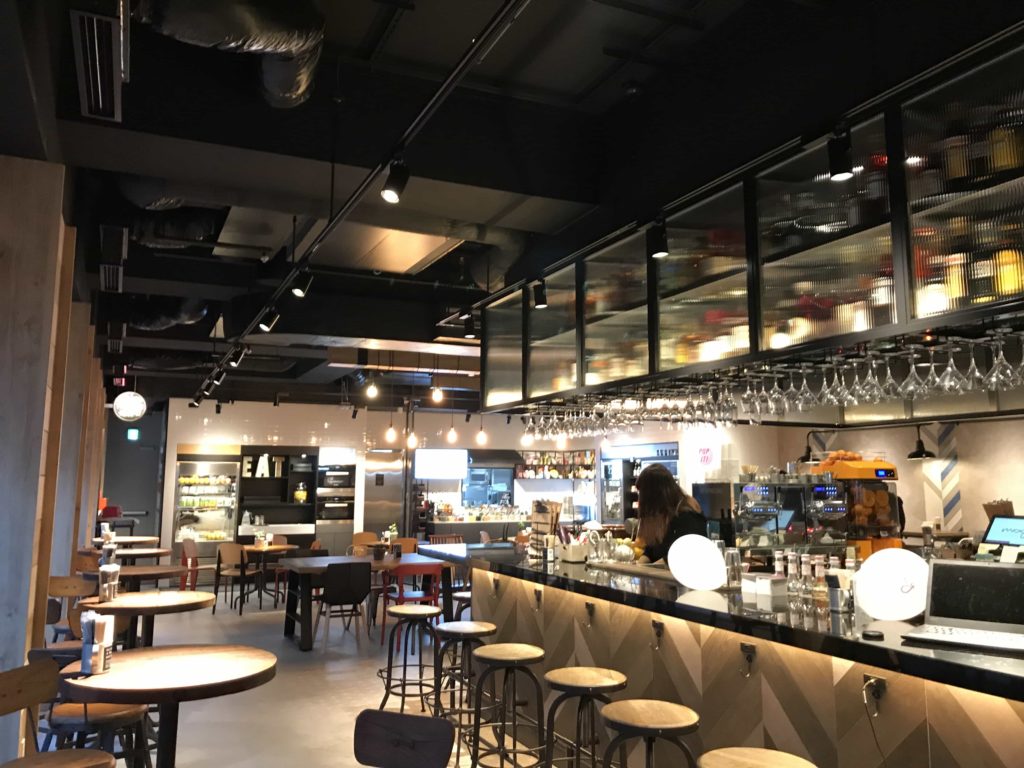 The front desk also serves as bar. When I checked in, welcome drink served as a Titanium elite benefit. The look of the lobby and bar is like a club and casual. The decor has no sense of unity but somehow fashionable. From the picture you might think a little cramped there. Actually the ceiling is high and feels wide.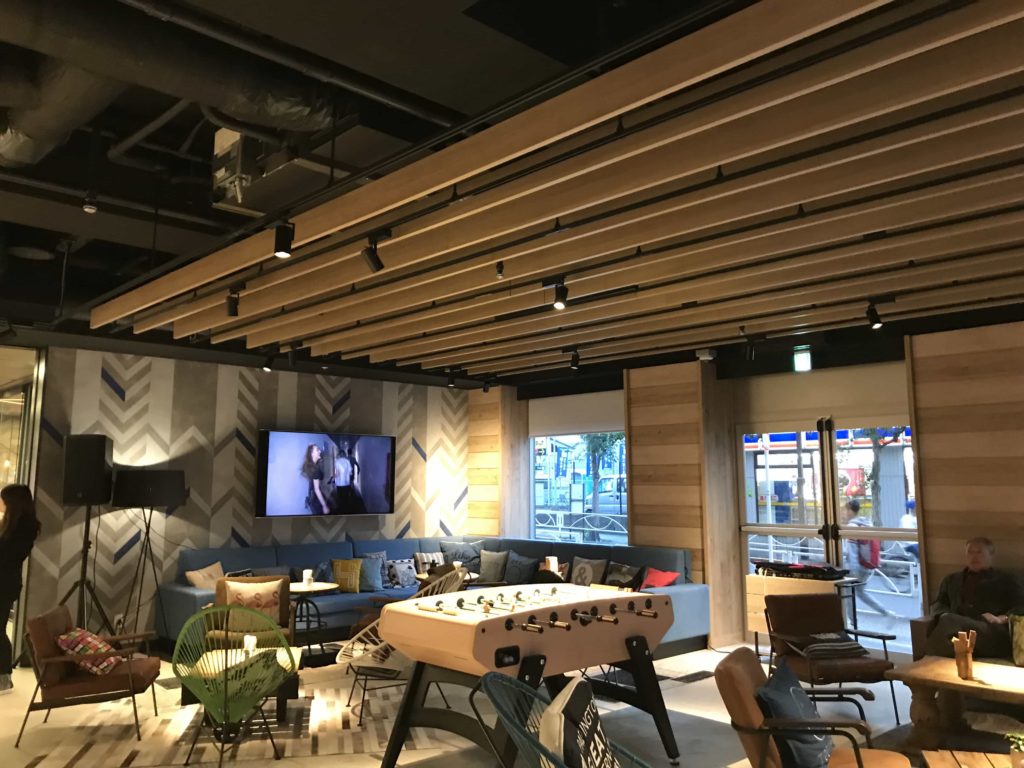 Hotel decor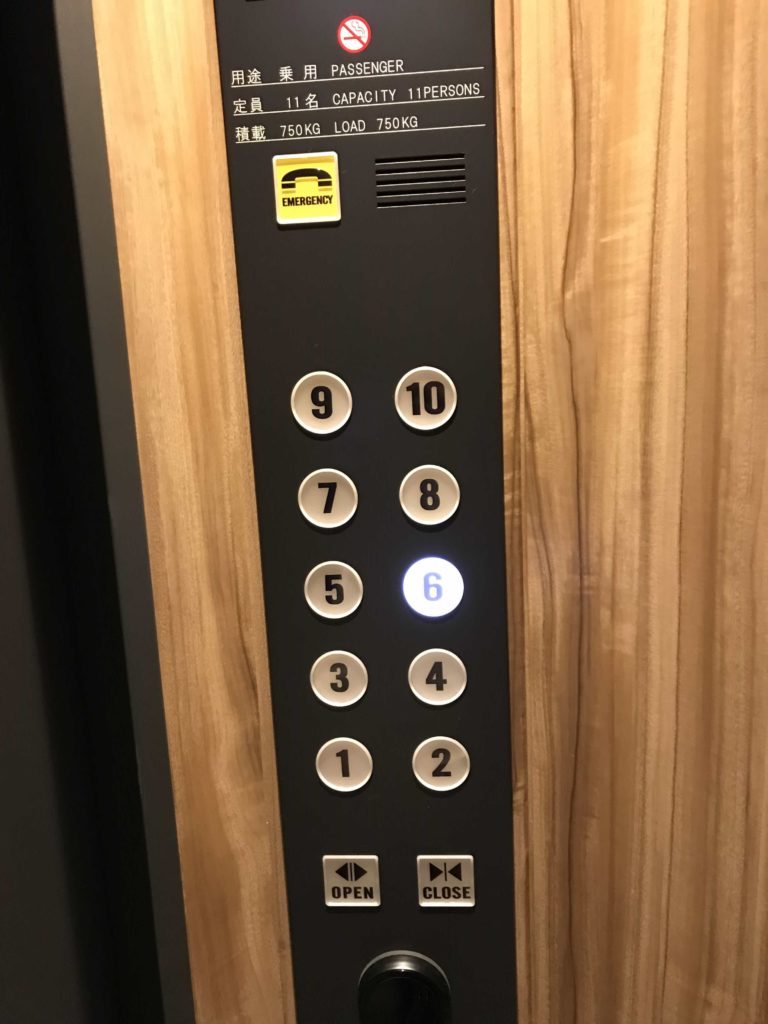 The key cards, room number display or even buttons in elevators, all fonts are unified in gothic bold. The corridor is just like Mario game, doors are designed like warehouse.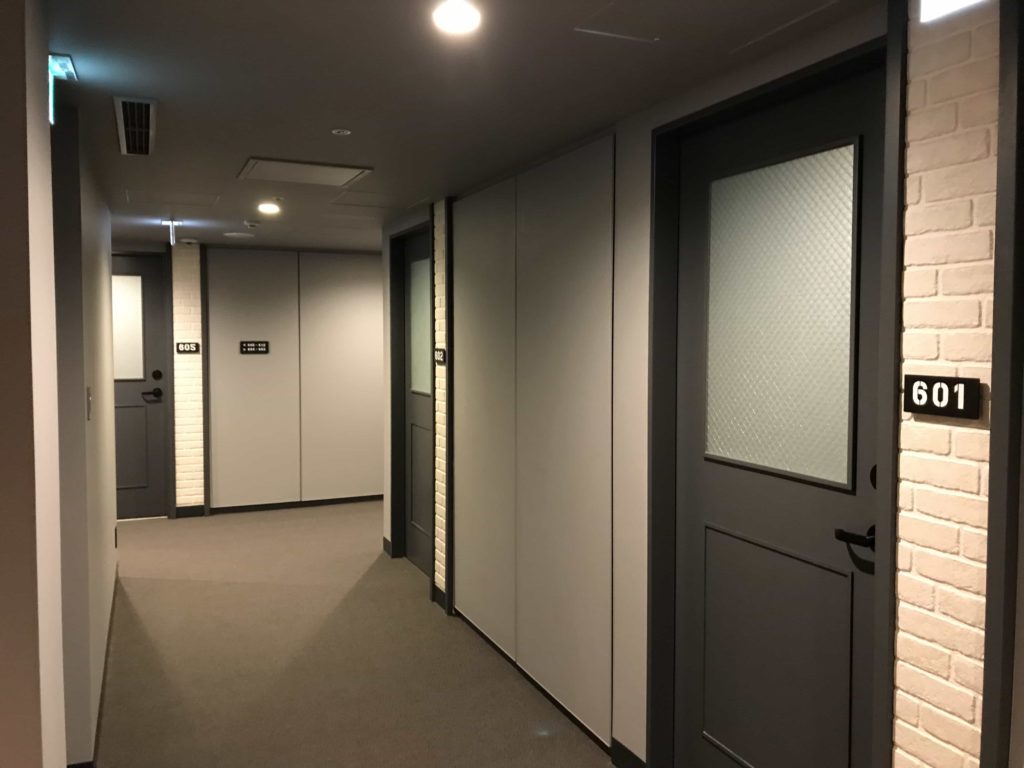 Room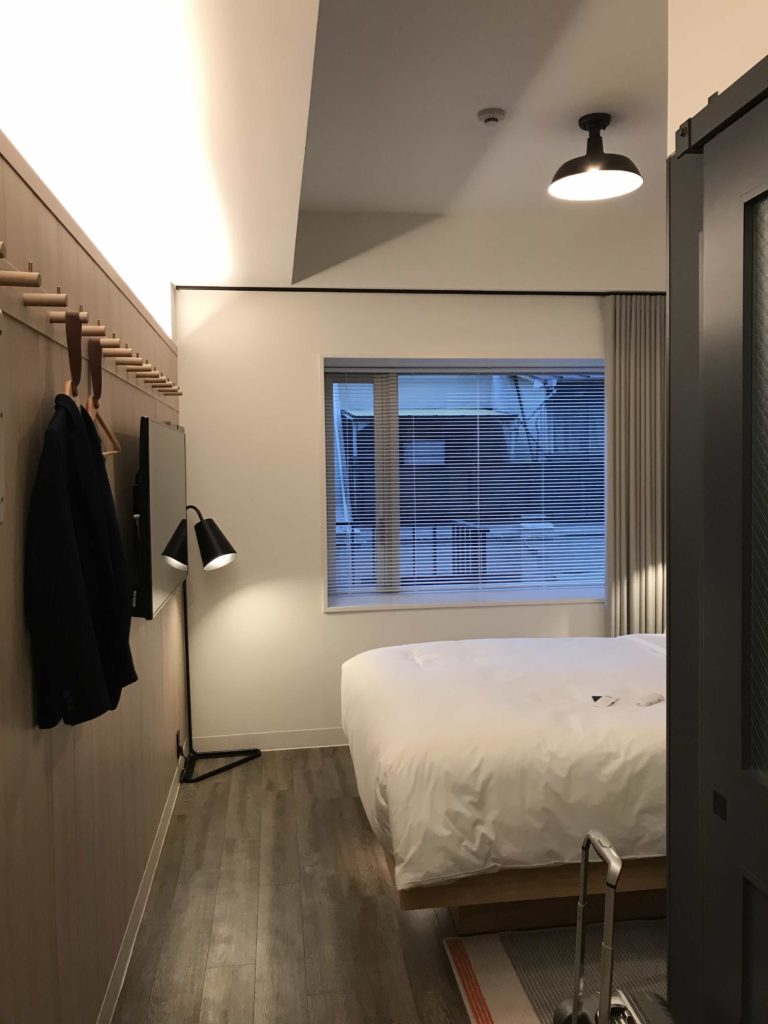 The room is wider than normal business use hotel. Normally business use hotels in Tokyo are clean but packs every stuff in a tiny room, like a puzzle, you would understand it if you have stayed in. So it's awesome that we can walk and access through in a room.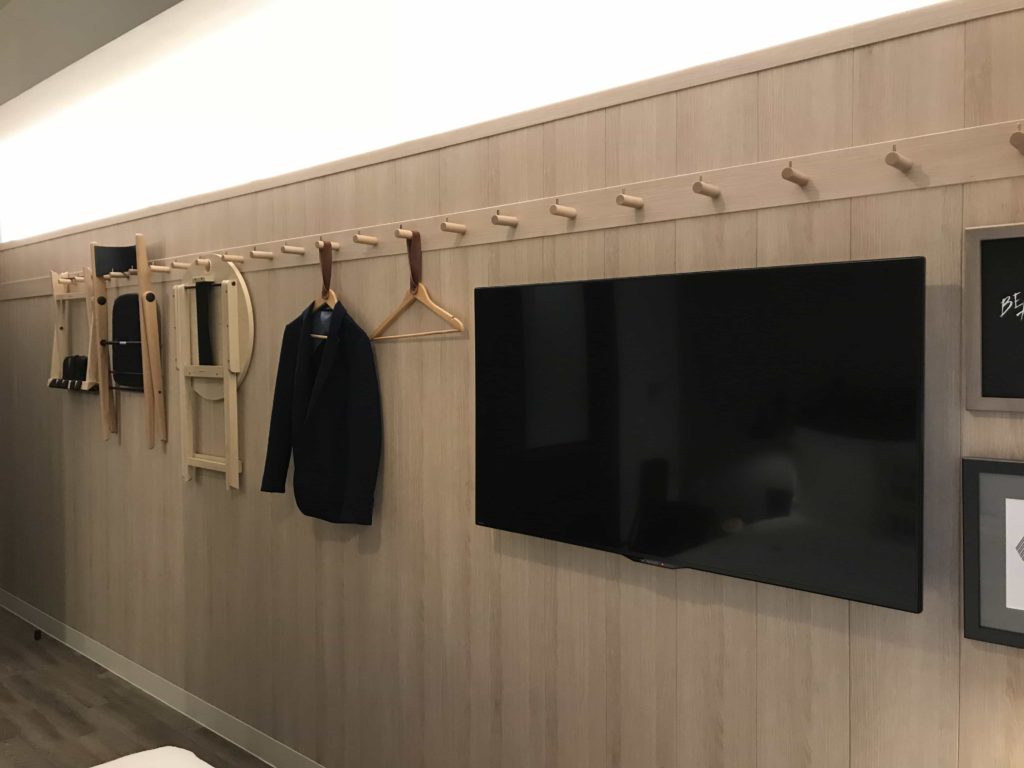 Clothes hangers are designed and installed on the wall. Even foldable table set were hanged there, which looks cute somehow.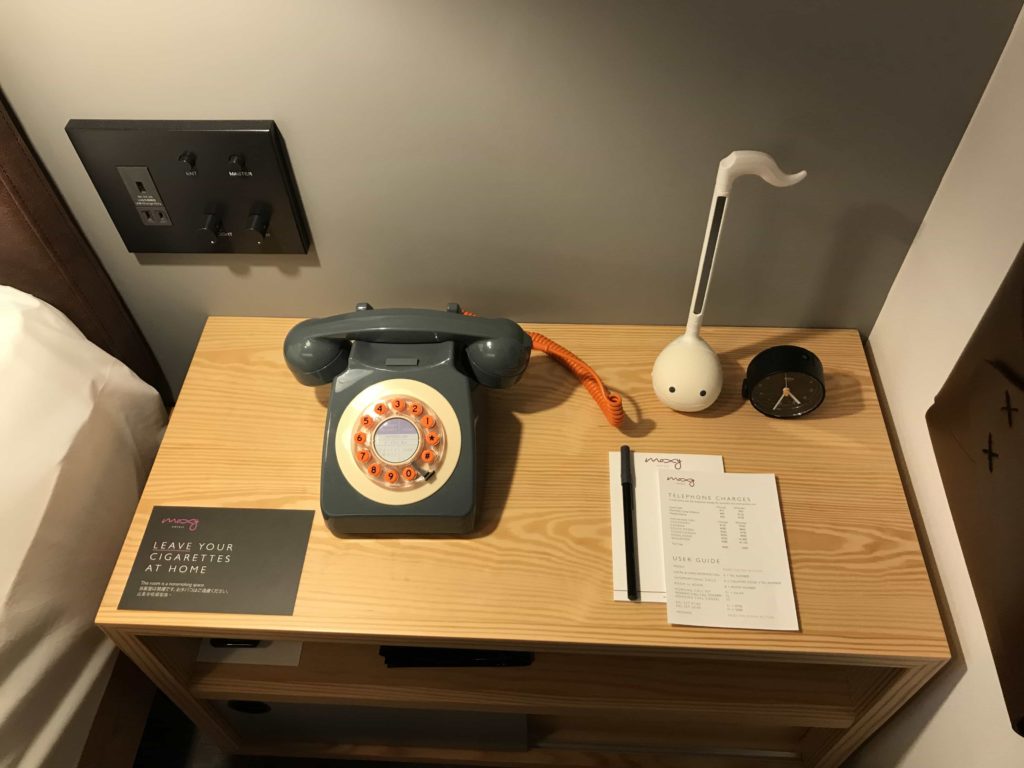 Other interior is also looking youth. 'Cheap' design and stylish.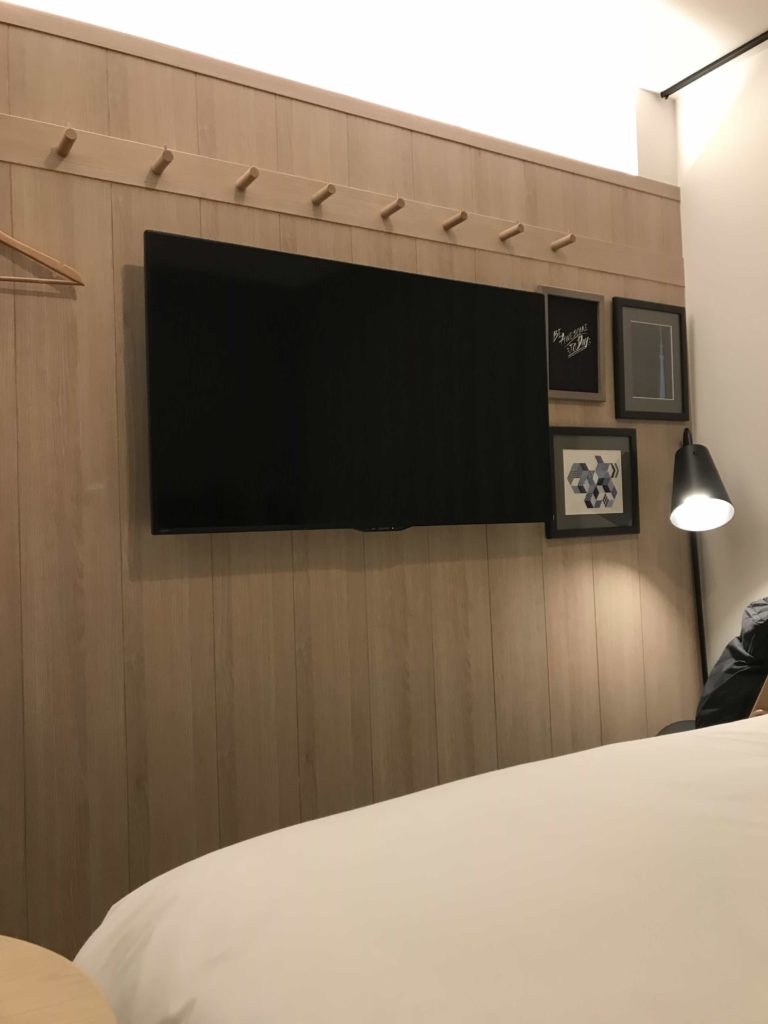 The TV monitor was bigger than I expected. it looks more than 50 inches. And the hight is suitable for watching with laying down.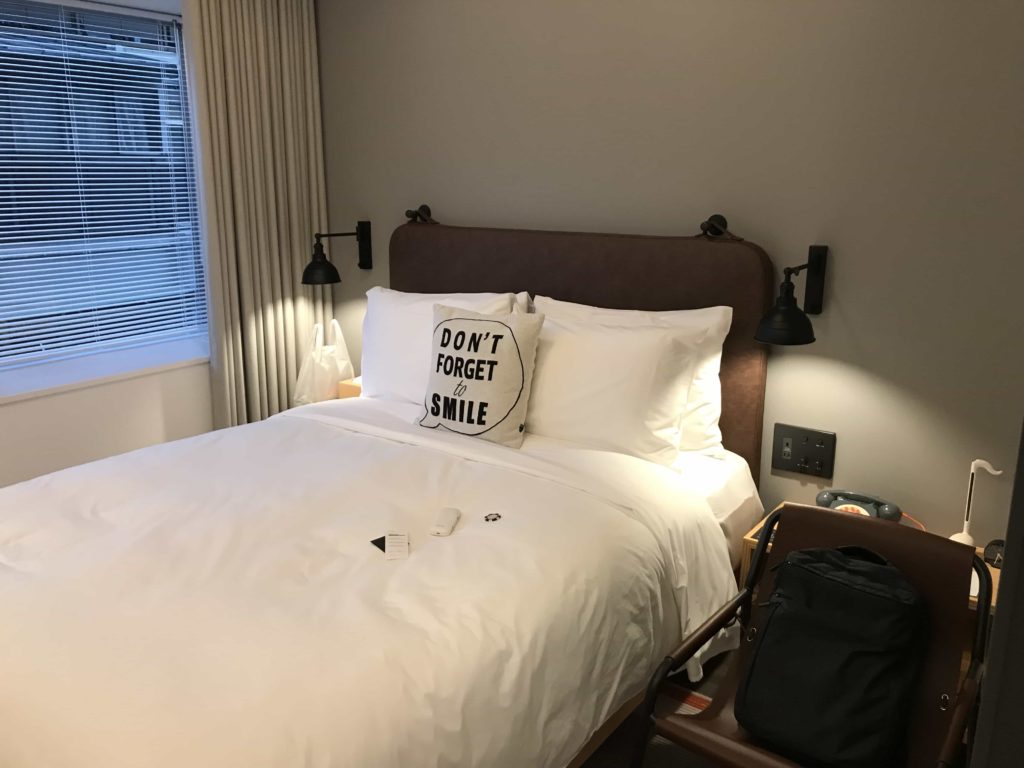 Since this is still Marriott brand, the bed is gorgeous. The mattress is Simmons one, and the size is double.
Bathroom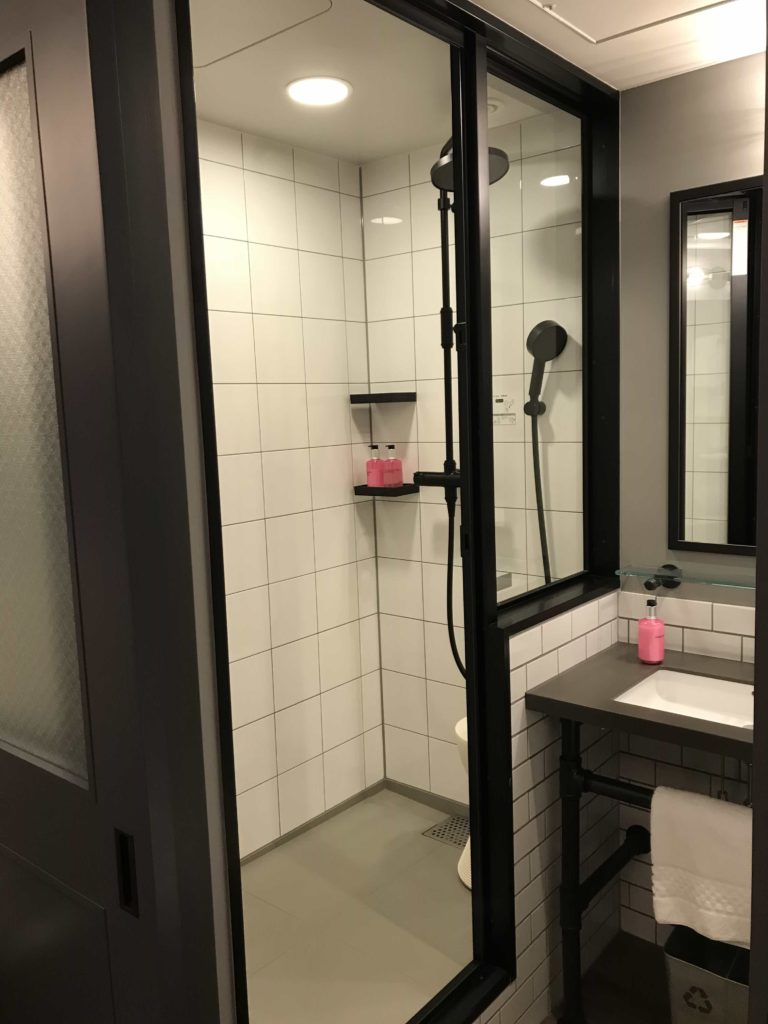 There's no bathtub, only shower. The amenity is pinked, which play a role as effect color. Normally tile wall looks unclean nowadays but owing to maintenance it still looks cool.
Also pinked dryer, and many towels.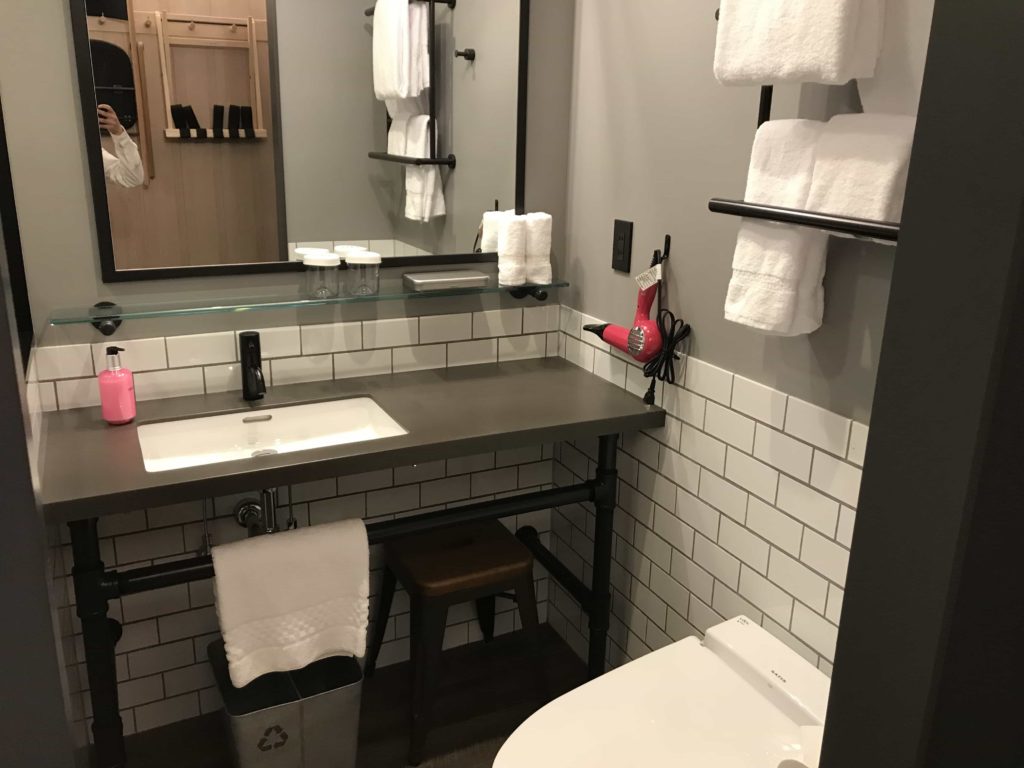 Summary
This time I didn't use but there's a gym also, and surprisingly free of charge for everyone. Overall the taste is stylish-cheap, youth energy and active. Moxy Tokyo Kishicho would be one of good choice for budget stay.