If you see your girlfriend or wife using common make up brushes, it would be a chance to surprising her with this present. HAKUHODO is one of the most qualified and cutest brush brand you can buy in Japan. It's a bit expensive as a brush but I bet she satisfies the present.
Buying a set is good at first
It's good to buy a set of brushes at first because ladies seem to use different brushes to make up and, as a man, we can't distinguish them normally. There're set of 4, 5 and 7 brushes but any sets are okay and cover normal use.
See all products at official homepage
Look and feel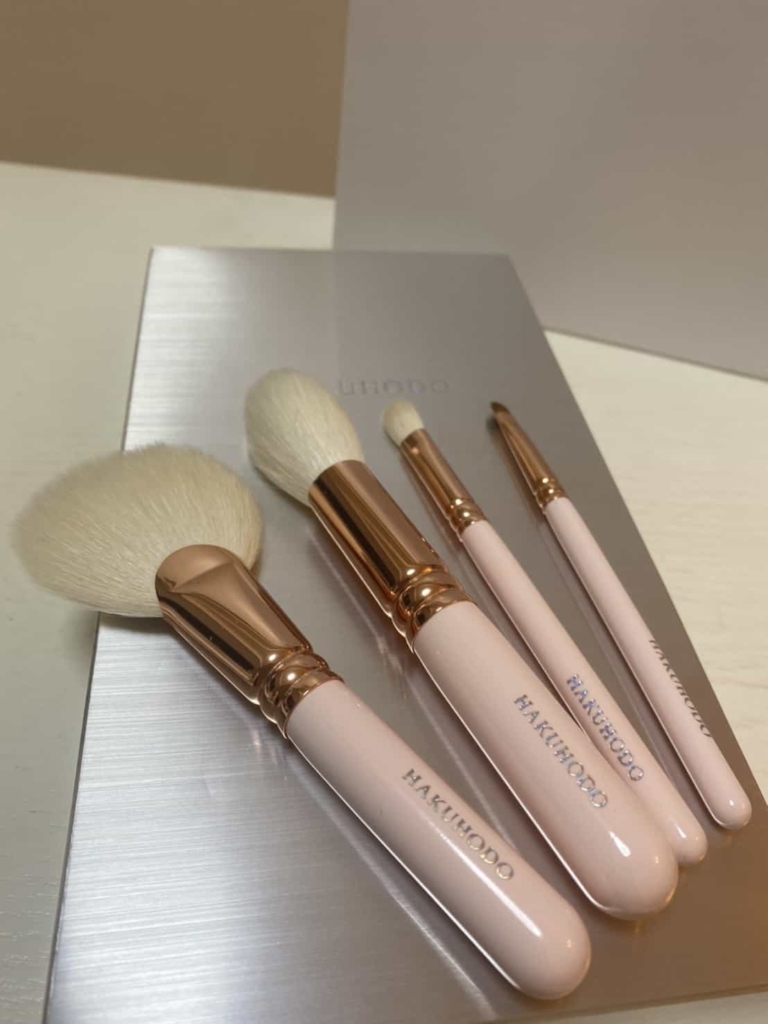 I bought them as a present to my wife in Japan.
Usually we can choose colors from black, white, coral red and woody but if you are lucky, there would be another color available such as Christmas red or Sakura pink as limited editions.
This time I could buy Sakura pink, Spring limited edition via internet shopping.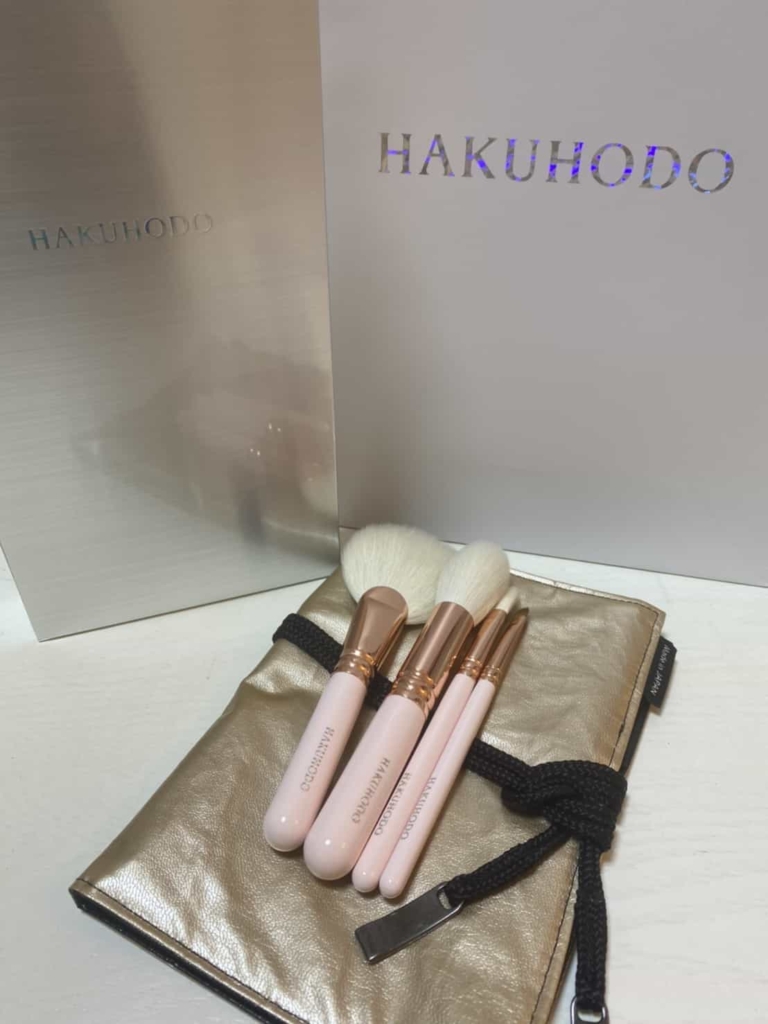 The look is gorgeous and cute. It looks heavy but actually seems not so much. The brush portion is made by natural hairs so the feel is extremely smooth, best quality.
Kyoto flagship showroom is the best spot to buy
If you will be in Kyoto, the flagship showroom is the best way to buy. There's staffs for you and since it's like a museum, you can enjoy choosing them with your wife or girlfriend in the stylish environment. The location is convenient for tourists, near Kyoto Gyoen National Garden.
Other places to buy
Of course there're some shops in Tokyo and Osaka (and some other locations.)
Tokyo:
Minami Aoyama showroom, Aoyama
Mitukoshi Ginza department store, Ginza
Takashimaya Nihonbashi department store, Nihonbashi
Takashimaya Nihonbashi department store, Nihonbashi
Osaka:
See official information at Hakuhodo webpage
What is HAKUHODO
Hakuhodo is one of top brand of makeup brush in Japan. HQ and main factory locates in Kumano, Hiroshima, where is a famous production area of Japanese calligraphy brushes with more than 200 year history. Since 1974, HAKUHODO has made brushes for makeup, and now their products are famous for the quality and design. All products are hand-made in Japan and use natural animal hairs.