Great Seto Bridges (Seto-Ohashi) is the longest road-rail bridges in the world recorded on Guinness World Records. It connects several islands in the sea of Setonaikai, from Okayama to Kagawa, Shikoku island and the total length is 13.1 km. The bridge is used as a part of Seto-Chuo highway and JR Shikoku railway.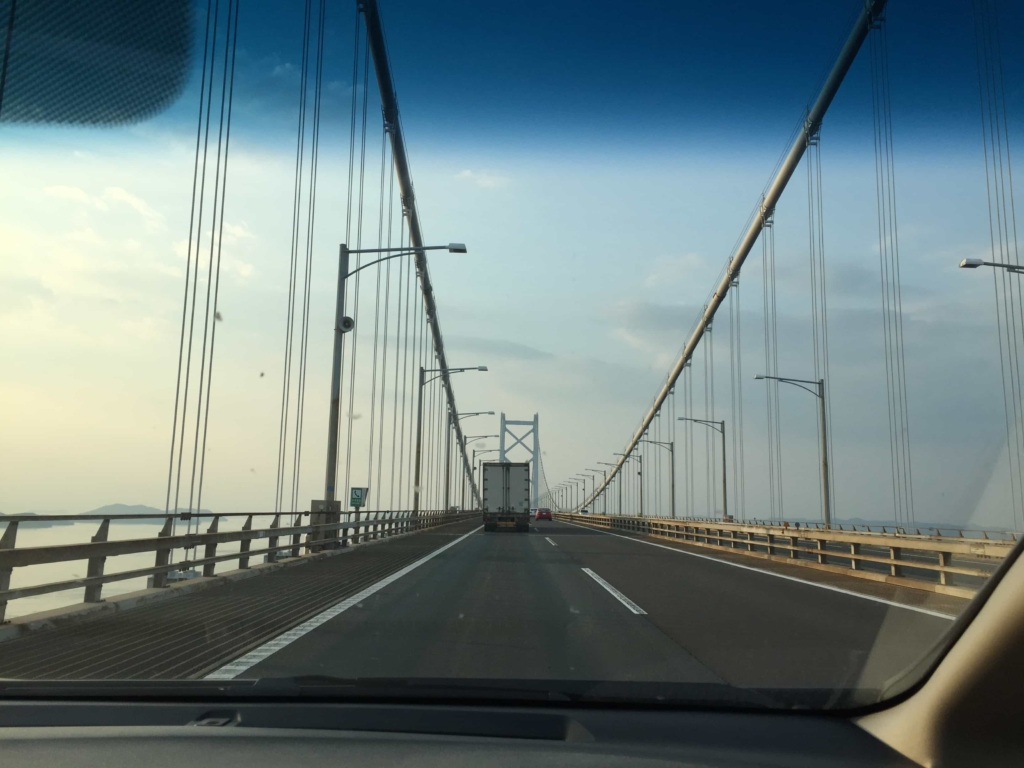 For tourists it comes a great sightseeing spot because of the landscape from the bridge so it would be great memory of you to drive on especially in the sunset.
Photo spots
Yoshima PA rest area
This rest area is at the center of Great Seto Bridges, in Yoshima Island. The only rest area in the route. Here there're some park and observation decks and a restaurant.
In order to enter this rest area you will pass a toll gate but you don't have to pay extra toll. The gate is just checking the toll ticket because we can make U-turn there to the original place, which means, there're people to set the rest area as the final destination for seeing the landscape.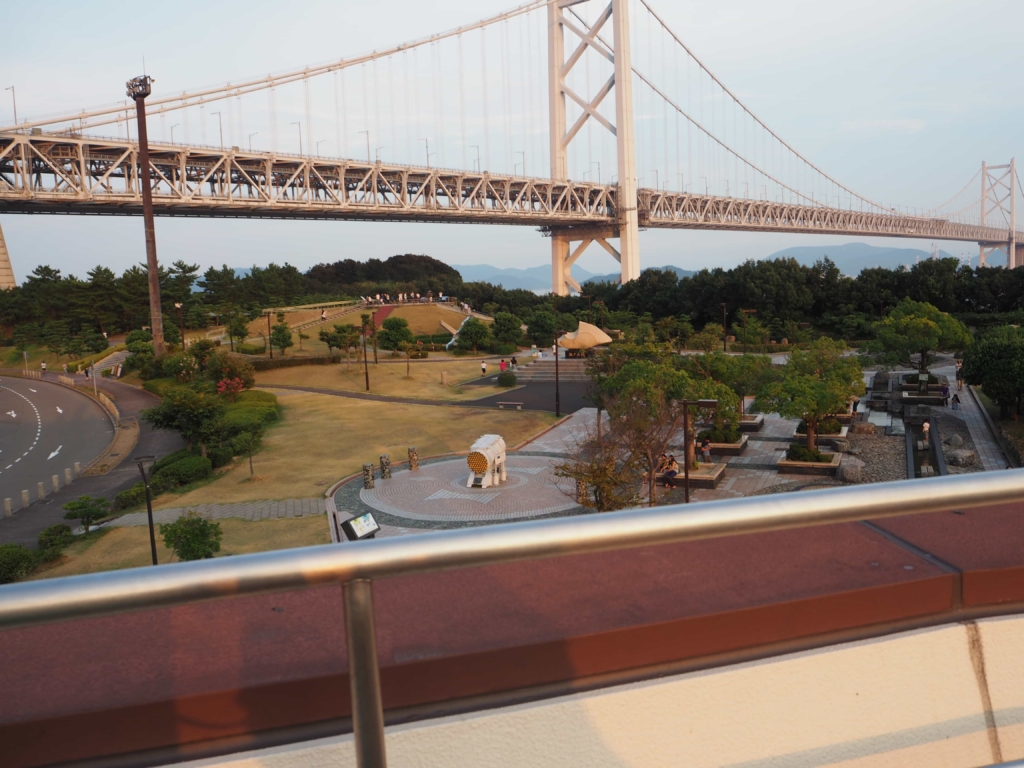 Great Seto Bridge Memorial Park
This park is located in Kagawa, Shikoku side. You can see the bridge just closely from there.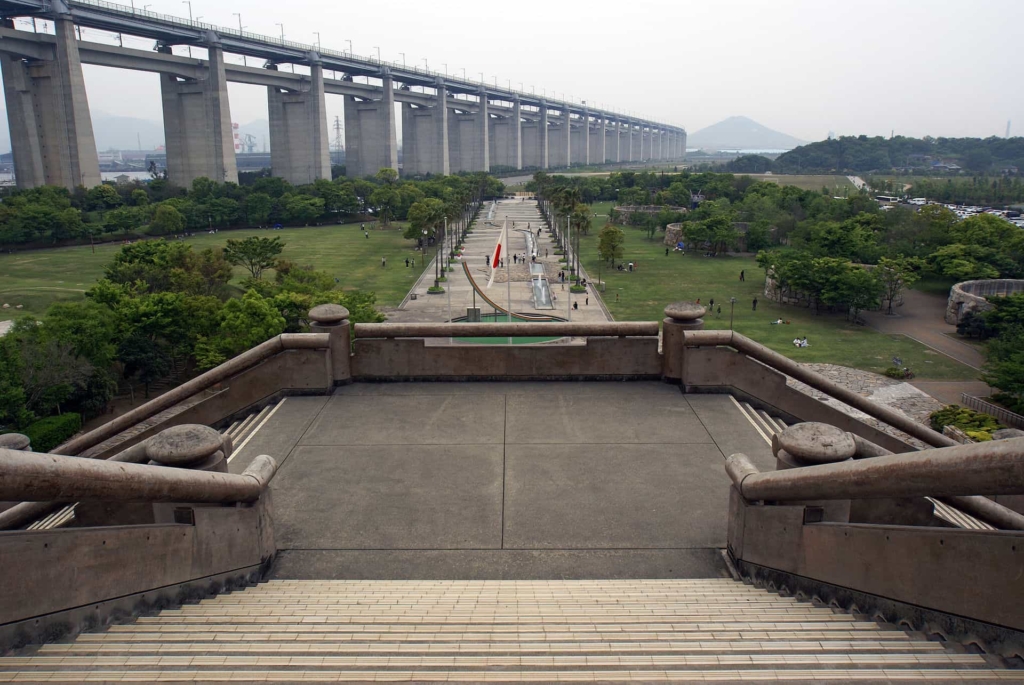 Washuzan observation deck
Great observation decks from the top of Mt. Washuzan. From there you can see all routes of the Bridges and the islands.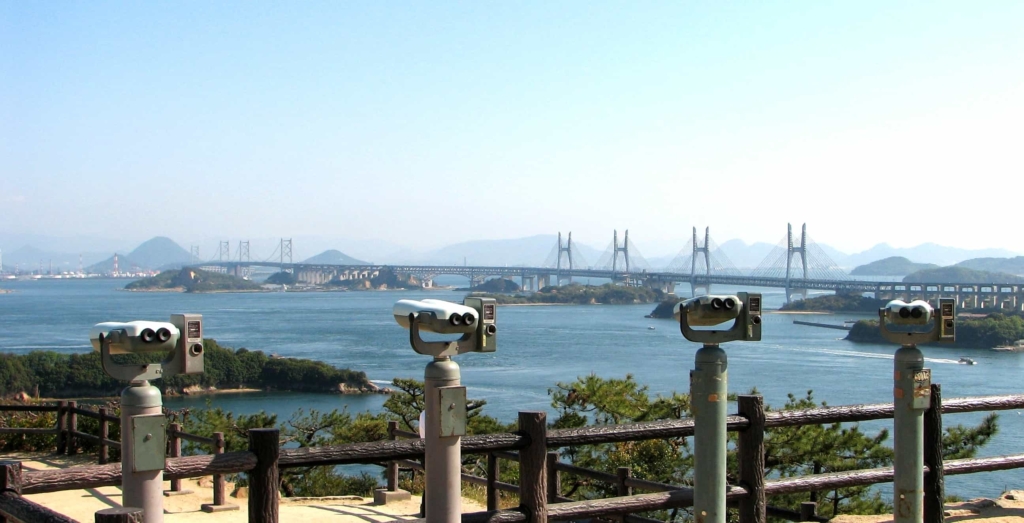 Driving route
Starting from Washuzan observation deck, get highway at Kojima IC, pass the Seto bridges and stop at Yoshima PA rest area. Exit the highway at Sakaide-Kita and move to Great Seto Bridge Memorial park. It takes only 40 minutes on drive in one way but you will enjoy some photos or rest so it's good to secure around 3-4 hours.
If you don't have certain purpose on the other side of island, the minimum driving course is good, between Kojima Interchange and Sakaide-Kita Interchange.