If you are a passenger of Cathay Pacific or other oneWorld Alliance careers, the best lounge in HKG you should use is the pier lounge. It's run by Cathay Pacific and it's flagship lounge at the airport. I've used it everytime visiting HKG.
Important information: Cathay business class lounges are and will be closed for the time being due to the pandemic. All passengers will be offered to enter the Wing first class lounge now.
The pier lounge by Cathay Pacific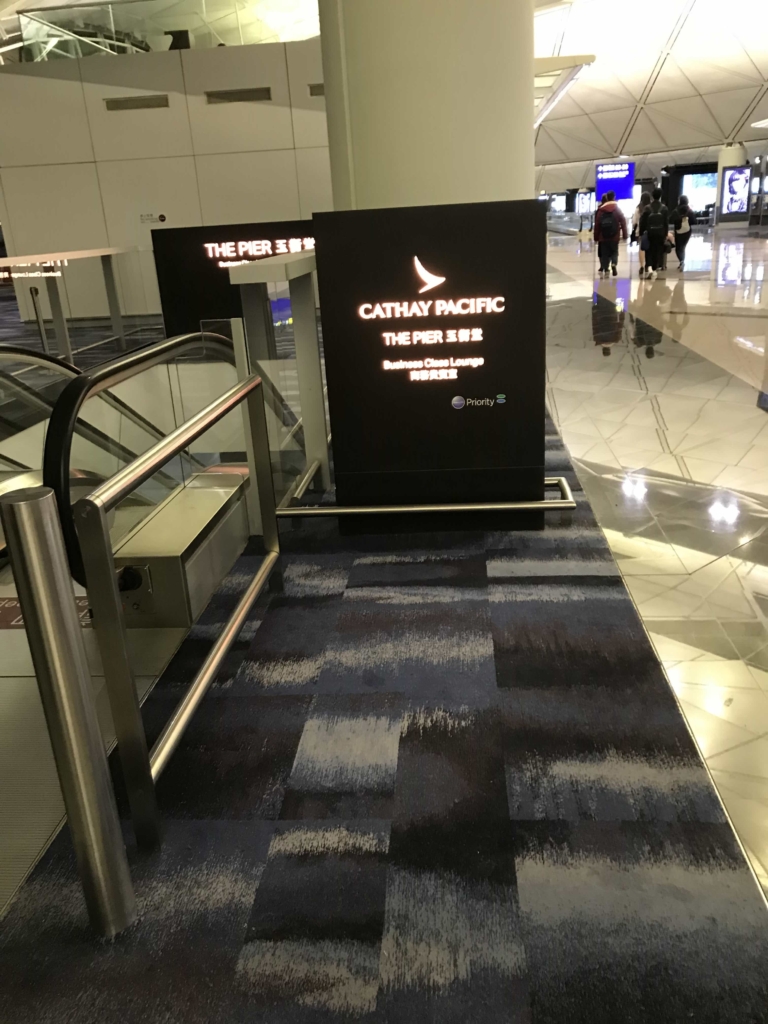 The Pier
The Bridge
The Wing
The Deck
The Arrival
The pier lounge offers all services provided in HKG. Other 4 lounges are also good, but they are more simplified than the pier except for the Wing.
Location
Near the gate 65, six floor of Terminal 1. Since it's located just in the middle of of Cathay departure gates, most of you can easily get to the lounge.
Facility
Extremely wide area with many types of facility. Classical, simple and low tone decor.
Noodle bar
Bar counter
Teahouse
Food hall
Shower rooms
Yoga room
Nap room
Noodle bar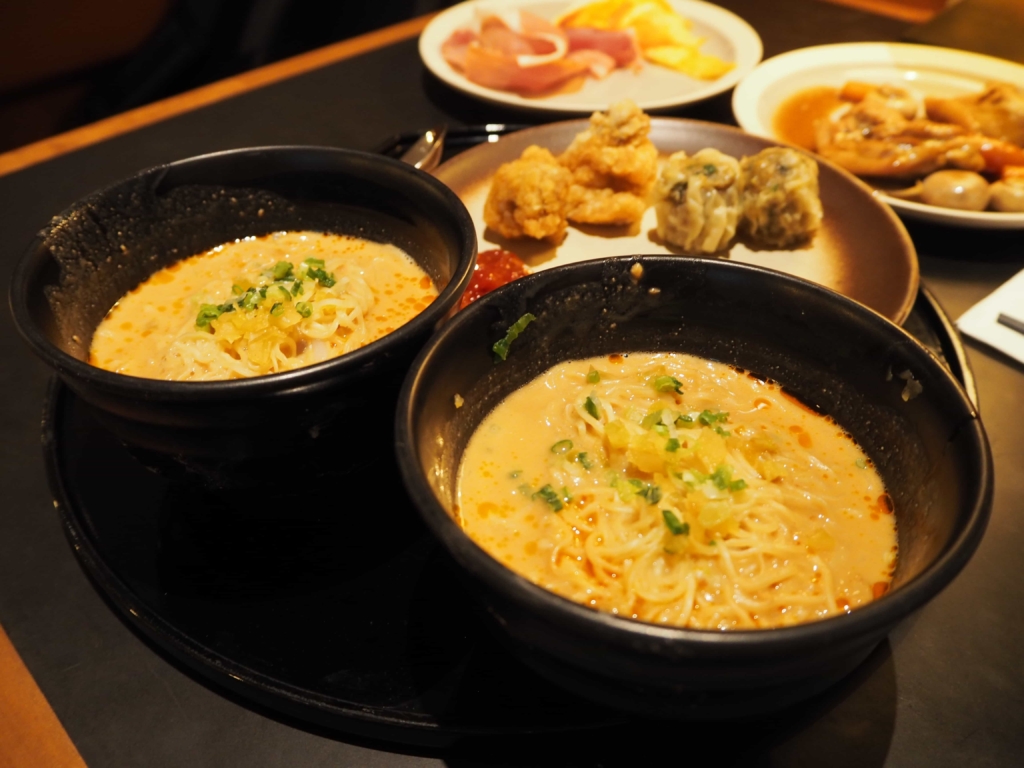 This is the main reason I love the lounge. The noodle bar of Cathay Pacific provides Dandan noodle, which is hyper yummy sesame-based soup noodle. I have tried Dandan noodles in several ramen restaurant but this lounge's one was most delicious. Spicy and slightly sweet taste enhance your appetite.
The noodle bar also offers some dim sums and shrimp dumpling noodle, which are also good.
Teahouse
You can enjoy many kinds of tea in the calm atmosphere. Black teas/red teas/green teas/Chinese teas/herb teas, everything. Also some snacks or desserts for the teas are available. Dedicated staffs help your choice and prepare your tea.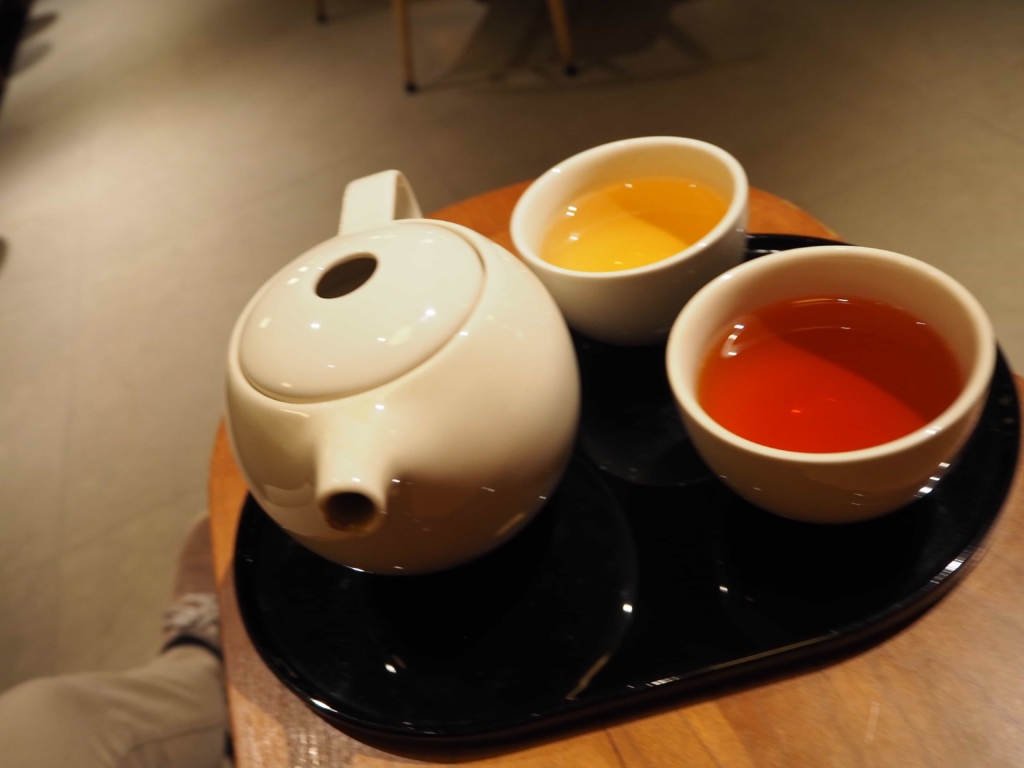 Bar counter
Many liquors and the bartender makes some cocktails. It's almost the quality of hotel bars.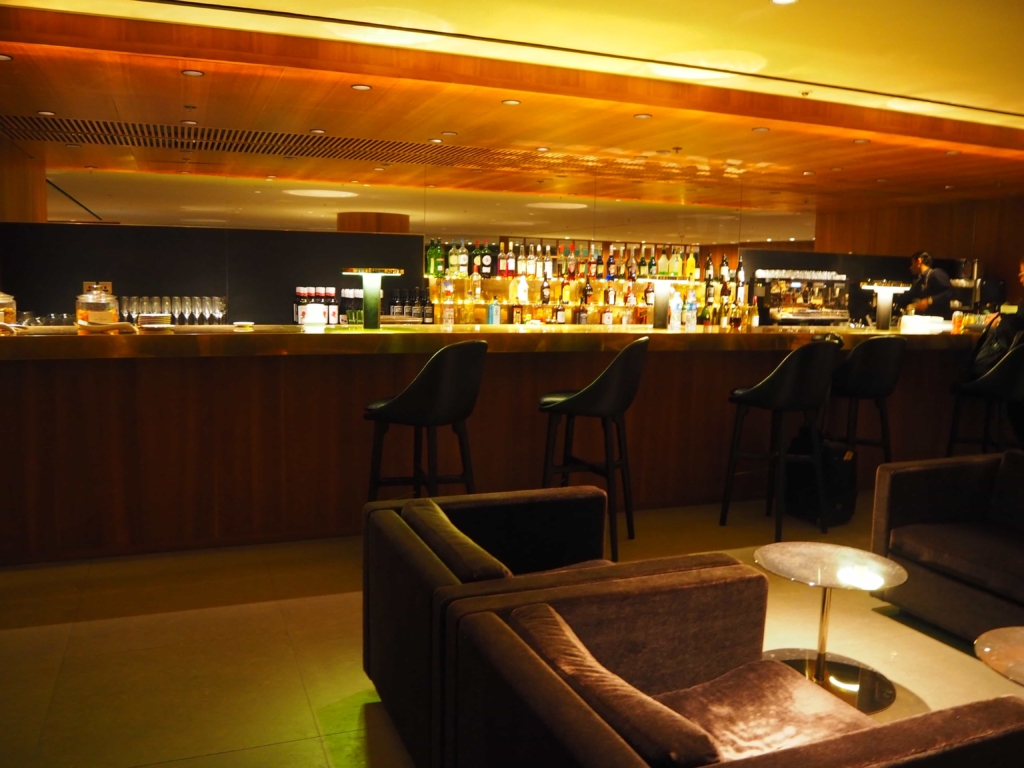 Food hall
Wide selection not only salad or snacks but some meals. I think it's better to eat dinner here and sleep all through your flight.
Summary
The pier lounge is better comprehensively including less people and the biggest advantage is to be all facility in one area. Unfortunately I don't take pictures but shower rooms are also neat and very clean. Actually the Wing lounge is also good but at first I recommend the Pier.