Cookies, chocolates, and baked sweets, there's all of your dream in a lovely box. AUDREY is booming for its cute package and taste. In spite of the popularity there're only 5 shops in Japan and most of them locate in Tokyo. Of course it's good for souvenir.
Takashimaya Nihonbashi, Tokyo
Seibu Ikebukuro, Tokyo
GranSta Tokyo Station
Terminal 1, Haneda Airport
Takashimaya Yokohama, Kanagawa pref.
I recommend the shops of Takashimaya Nihonbashi, Gransta Tokyo Stn. and Haneda Airport because of accessibility for tourists. The boom has been still massive so you should buy them before noon, maybe out of stock in afternoon except Haneda Airport shop.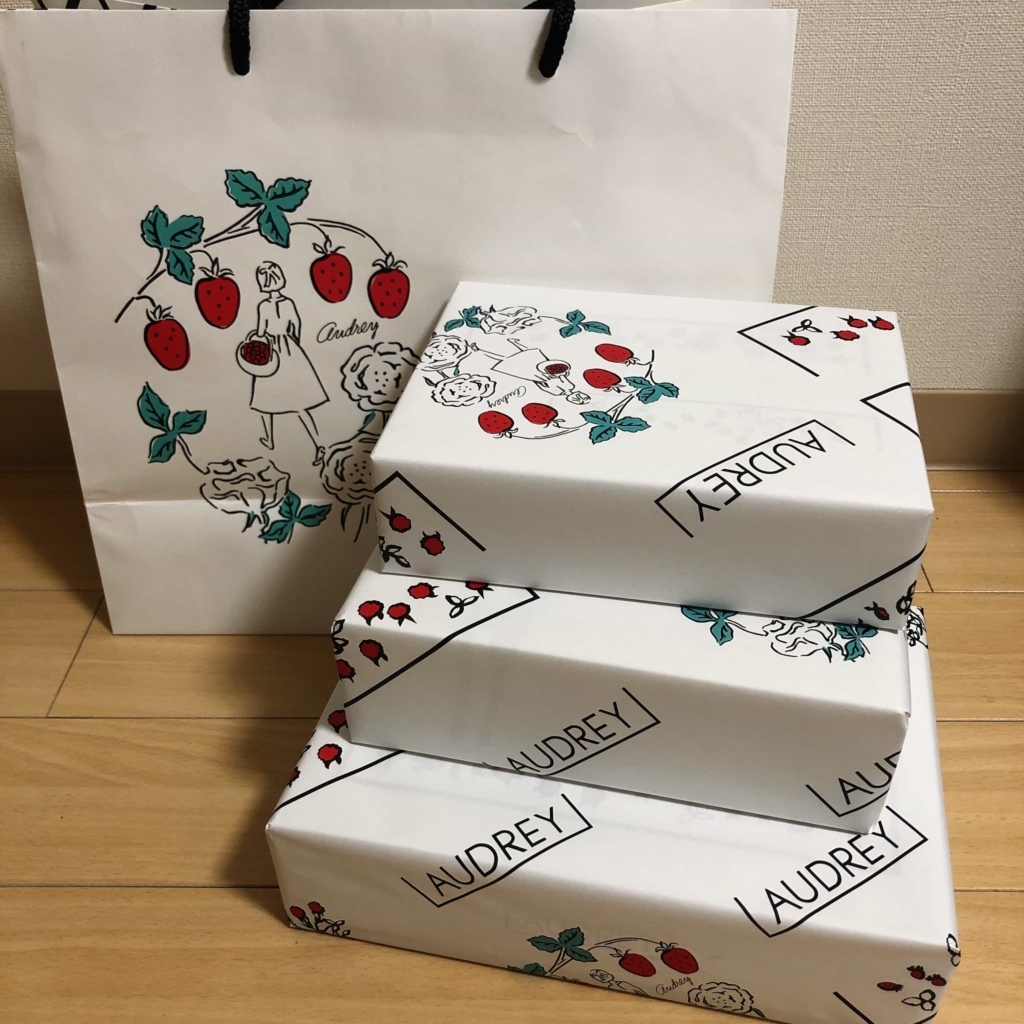 AUDREY's popular sweets
Glacia – Strawberry bouquets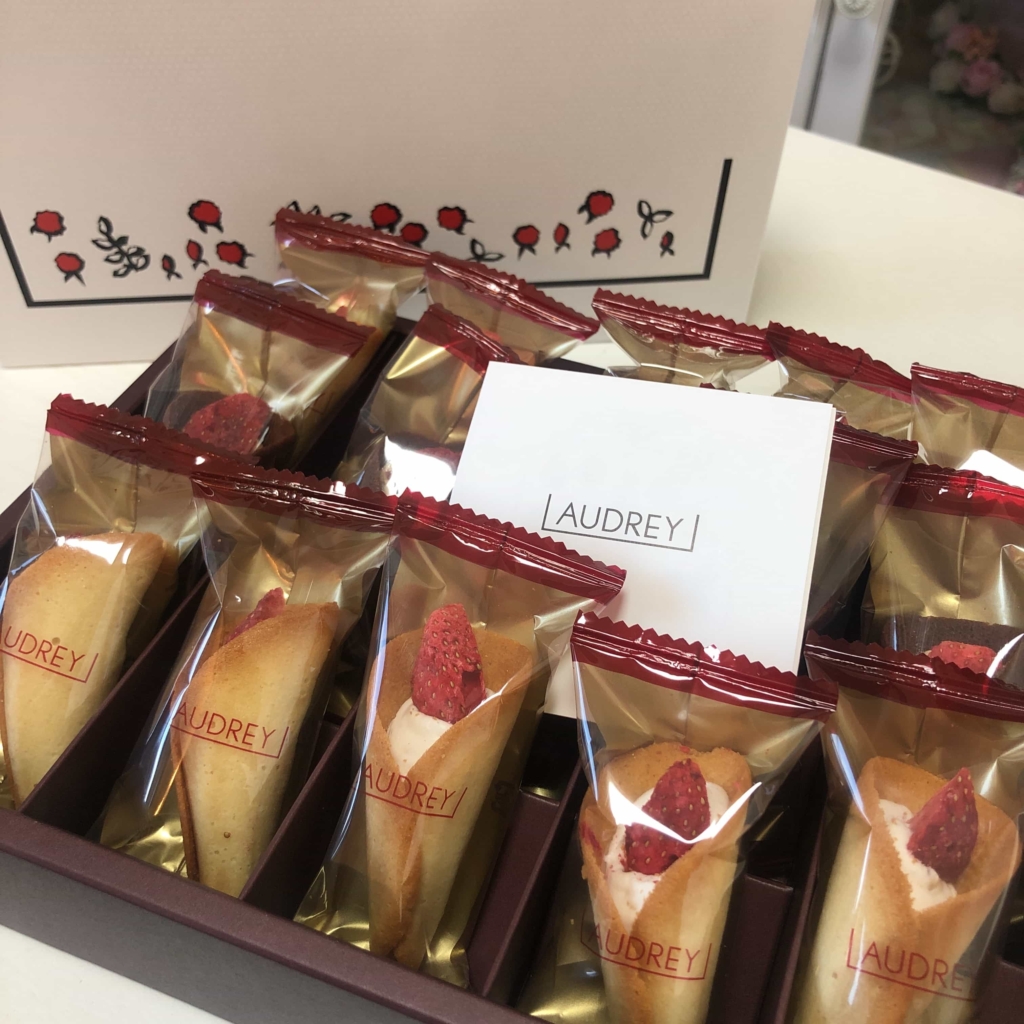 Cutest bouquet style delights of cookie and cream. Dried strawberry on top is sour, giving accent for the whole taste. The cream is just light, suitable for daily snacks. Glacia has long best-before date, about 40 days. You can choose from chocolate and vanilla.
Glacia luxe – elegant white bouquets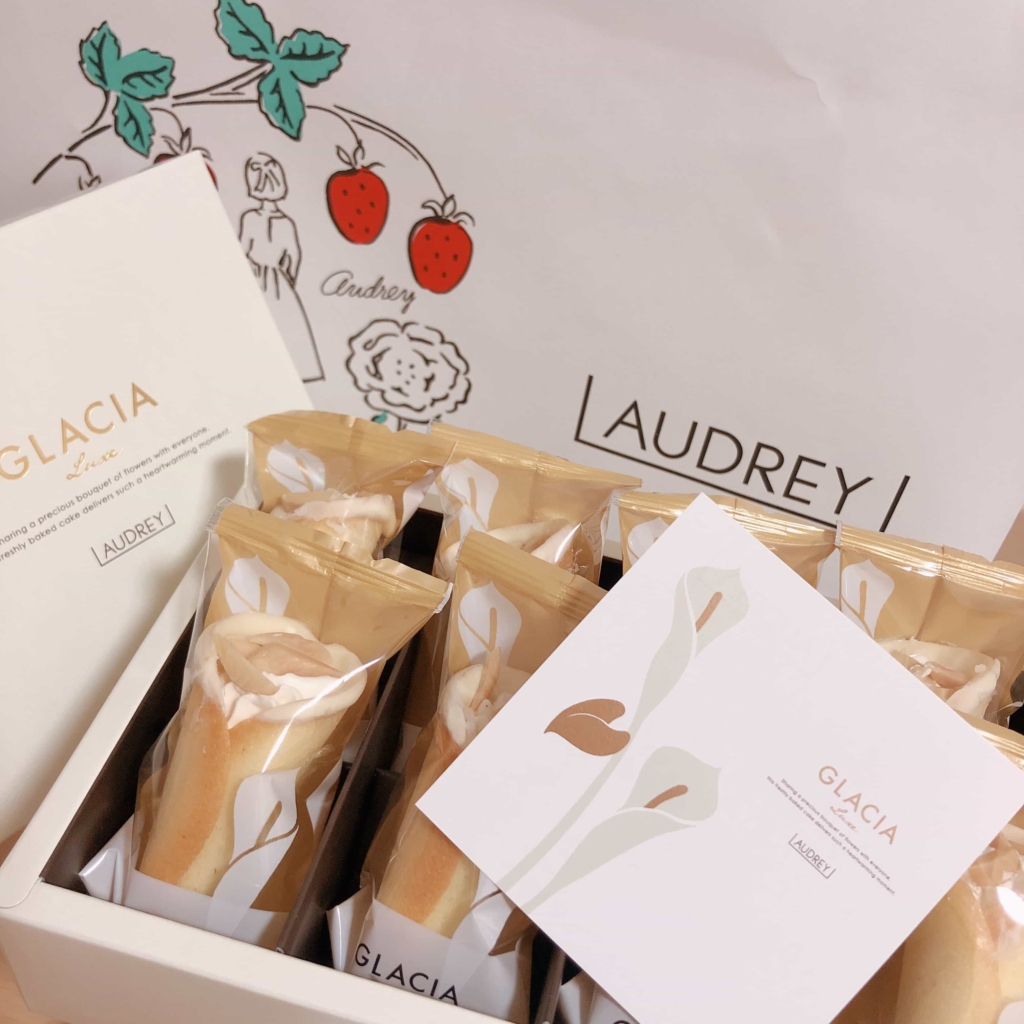 Elegant adult bouquets with nuts and spirits taste. On the contrary of the look, the taste is not light but still quite good.
Ronchanty – Strawberry, whip cream and chocolate delights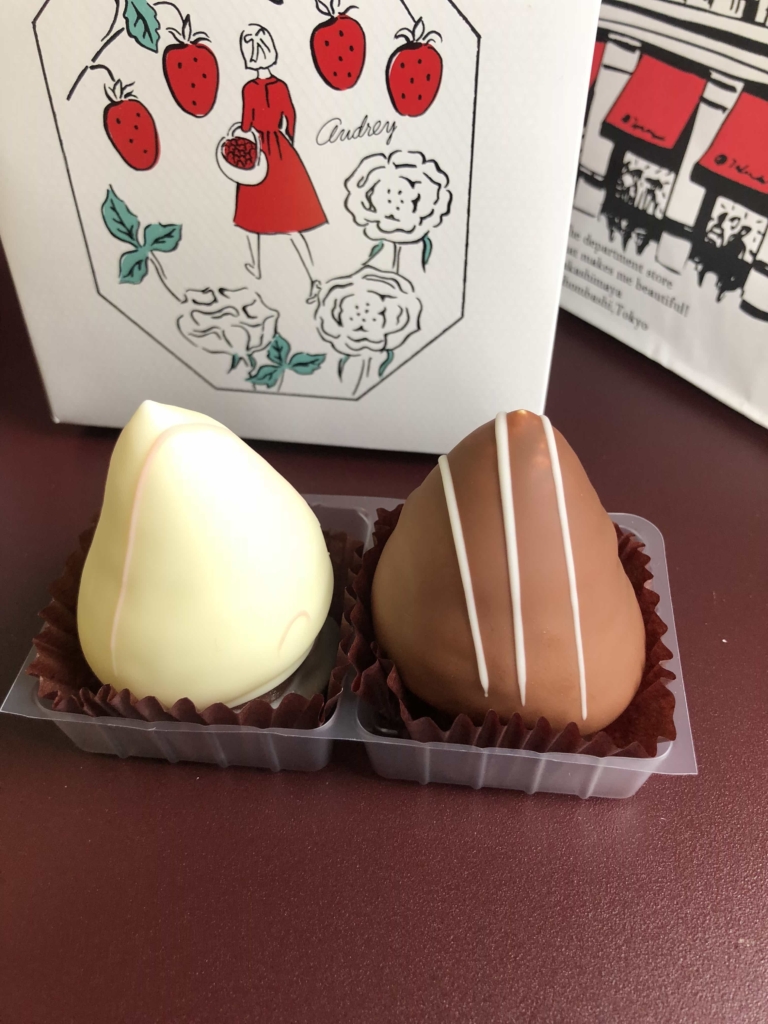 This is not suitable for souvenir, because you have to eat the day you buy. Inside of chocolate coating whip cream and a raw strawberry is packed. Greatly tasty. And even you can eat it on the streets with your hands because of the style.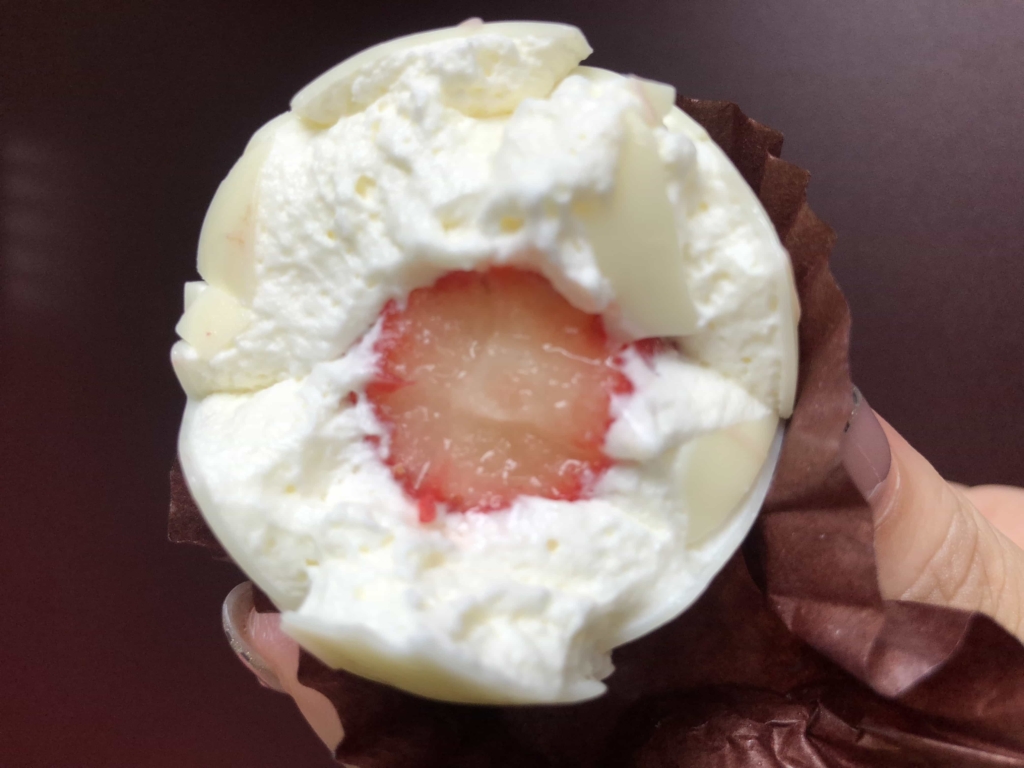 Location
AUDREY Takashimaya Nihonbashi, Tokyo
AUDREY GranSta Tokyo Station
AUDREY Haneda Airport, Terminal 1