Great Hong Kong food experience with reasonable budget, this restaurant Chee Kei, in Tsim Sha Tsui, will make your dream.
In this shop there're many Hong Kong style Chinese foods but the most recommend one is of course Wanton Noodle.
Chee Kei the paradise of Hong Kong foods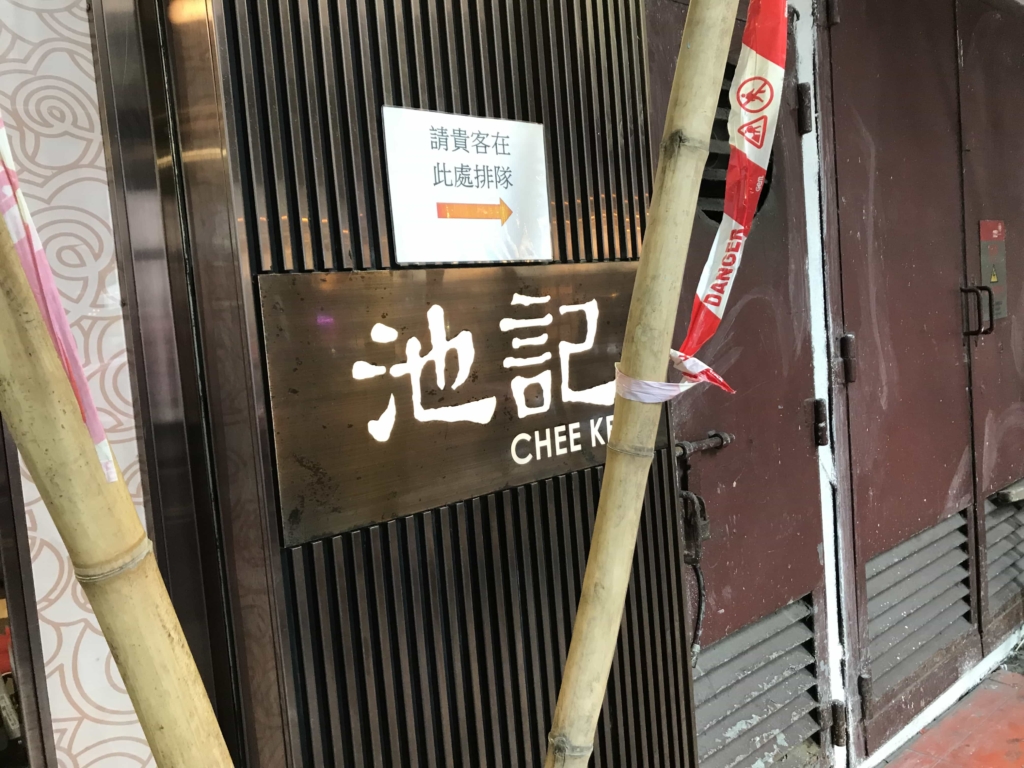 It's located in the center of tourist spot of Tsim Sha Tsui in Hong Kong. Since it's on a back road, not the main street, it's good to google the place.
Order foods
You must include shrimp Wanton noodle in your order. This time I ordered shrimp Wanton noodle, fried pork chop and Chinese style fried chicken wings.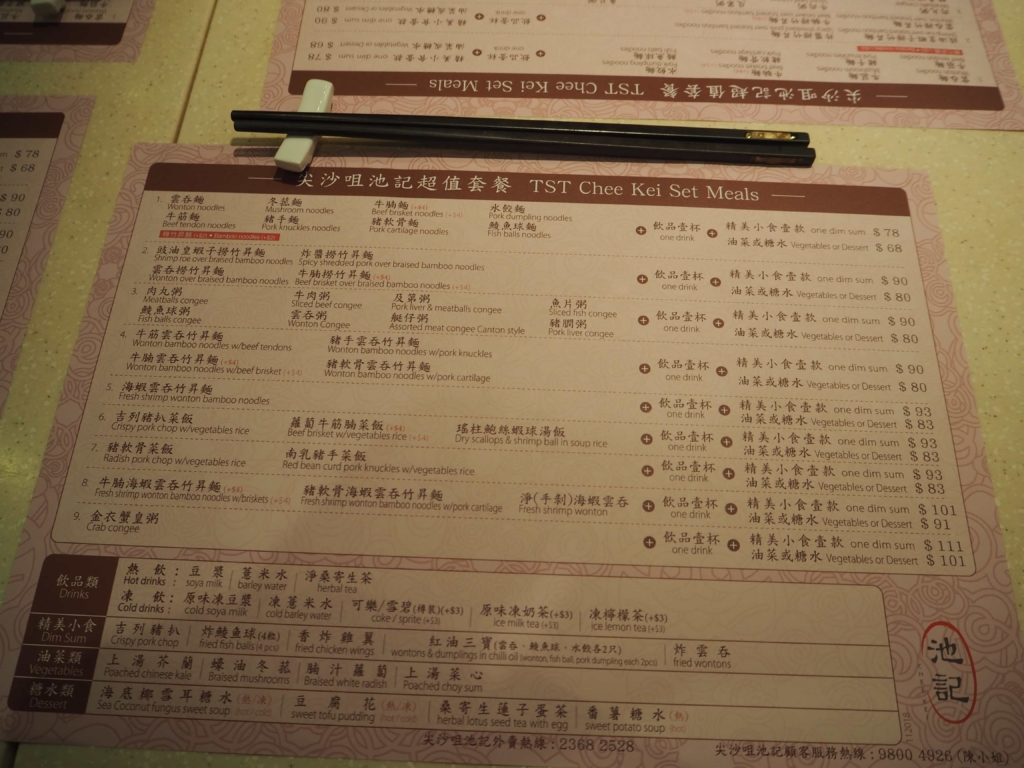 Shrimp Wanton noodle
At first Wantons were hidden under noodles. Digging up by spoon, there're several Wantons appeared. Wantons is like dumplings but the skin is thin, for it's just a role of packing shrimp nuggets in it. The shrimp nuggets were really delicious, the texture was tender and chewy. Every bite I enjoyed Umami from shrimp.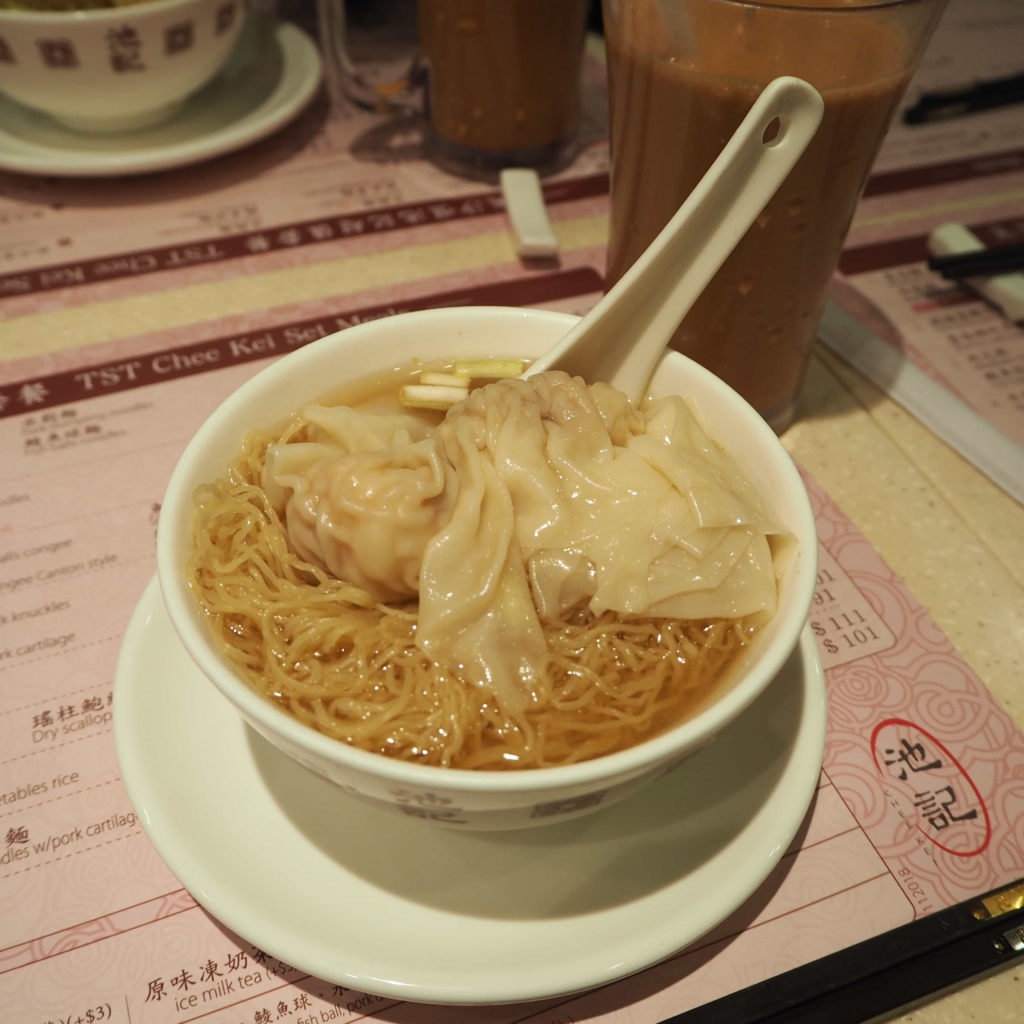 The noodle is actually made from rice. It's very thin and really chewy, rather close to crunchy. Thanks to the shape and texture, the mouthfeel was really good and the noodle was matching to soup. The soup containing also umami from seafood, I ate up all because it's so delicious. You can enjoy this great dish with only cost for 5 USD.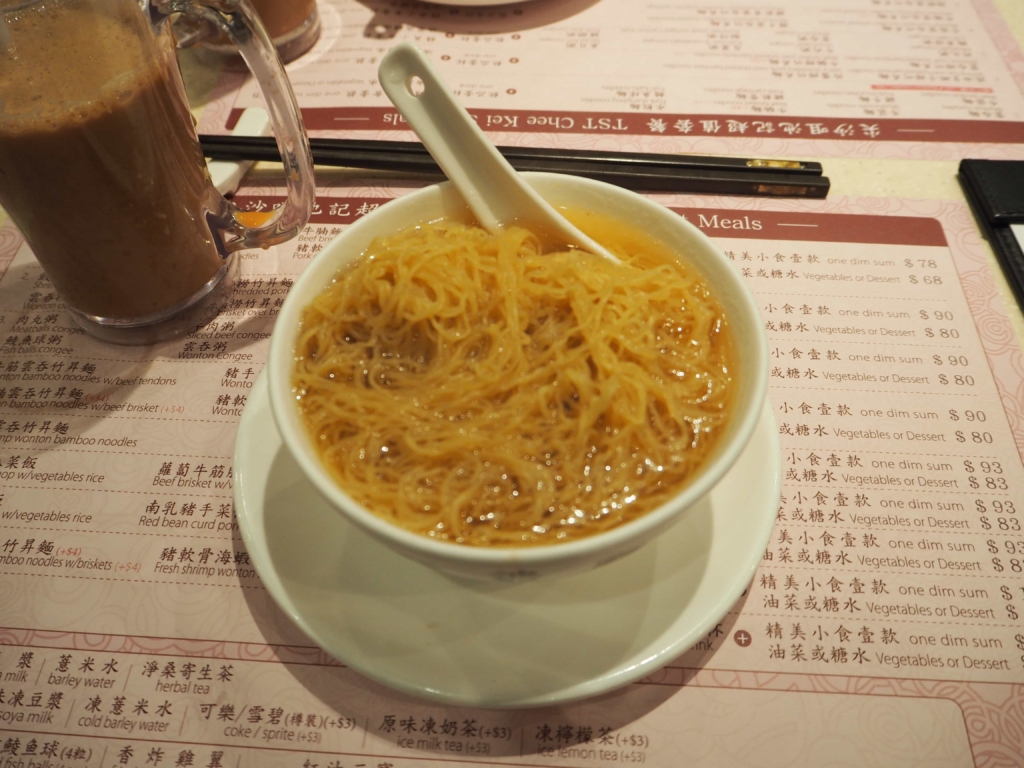 The size was smaller than I expected, so I suppose it's good to order other additional dishes.
Other dishes
Pork chop and fried wings were also good, crunchy and tasty. They are sort of common Chinese foods.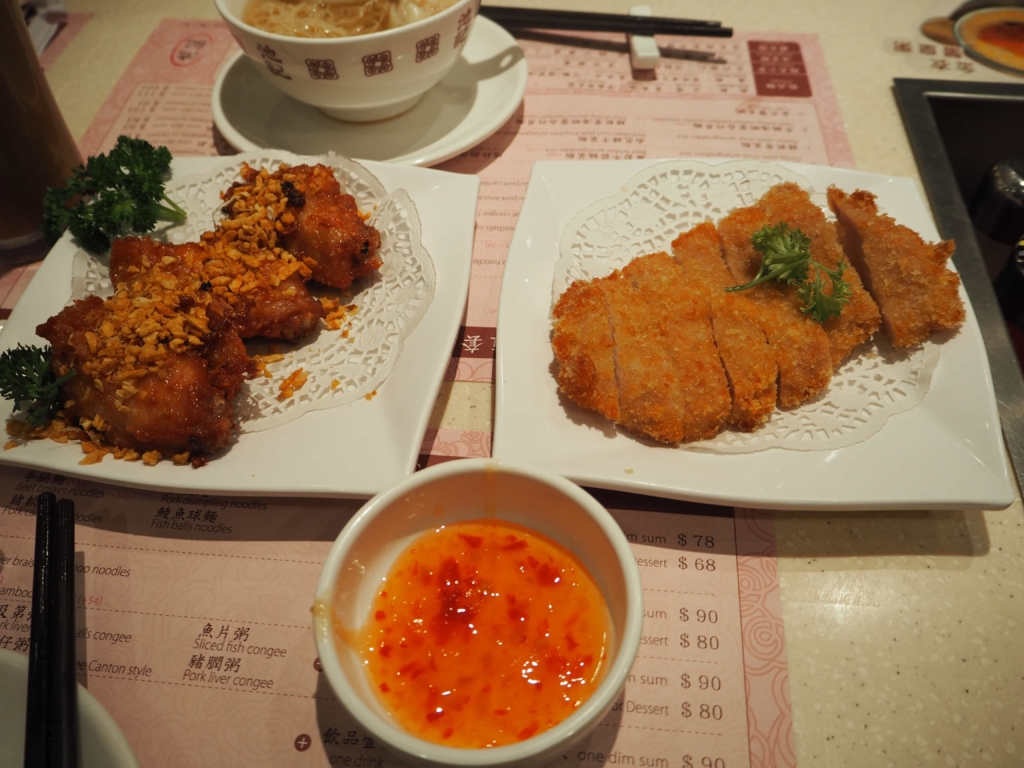 Location
It's on the street of Lock road. The neon sign was small and easy to miss, so carefully watch the sign.